When your ex gets remarried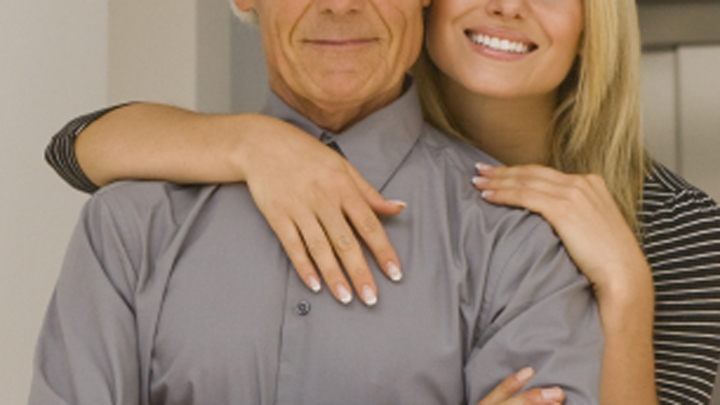 My ex husband recently got remarried and I have to say, I'm absolutely devastated. But apparently, I'm not allowed to be.
So I just want to know if other people felt like me, male or female, when their ex got remarried and moved on? Or is it just me who isn't OK? Do other people move on and not care one iota what their former spouse is doing?
Keith and I were married for 21 years and we weren't always the perfect couple, but we were in love. We would do everything together and were great friends, above all else. We had three beautiful boys and it all seemed blissful. That was until he handed me the divorce papers and walked out. I was completely blindsided and when I eventually spoke to him, he just said he simply didn't love me anymore. I begged him to take me back and try again. We tried to mend our marriage for about a week but it was too different.
He started to go out and socialise in bars, according to our mutual friends, and he met a blonde bombshell. She was everything I wasn't. He was smitten and within two months, they were engaged. But I was still in love with him. Just because someone stops loving you, doesn't mean you can't turn off that switch. You don't just stop loving them – you just hurt more. It killed me to see photos of them smiling and drinking on his yacht, I felt like she had taken away the happiest years of my life and I couldn't help but hate her.
I eventually met a new man but I didn't want to lead him along while I knew I was still heartbroken. He was a great guy but I needed time to heal. It's been 3 years and I just saw the photos of my ex husband's wedding. I had that awful sinking feeling in my stomach. It was just awful seeing them smiling and being happy together. He even gave her a ring, but when we were married, we agreed we weren't going to wear them.
Ad. Article continues below.
My friends gave me those "Oh dear…" looks and just say gently that I need to get on with my life, but it is easier said than done. How long is it OK to grieve your ex when they leave your life?
Is this just me? I don't really know what to do. I know I have to move on, but when your brother is still good friends with your ex, you can't help but get lost looking at photos and wishing things were different…
How did other people deal with it? I just hope that I'll be able to move on one day and be the one smiling in the photos with my new husband.
Have you been upset when your ex moved on? What did you do to move on? Was it really hard for you?