When your child is the guilty one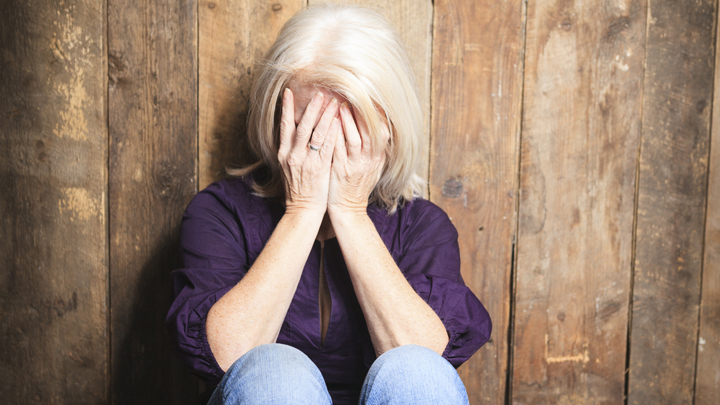 It's never easy for a parent to admit their child is the one at fault – we all know that. Even when our son or daughter was playing up at school, we'd plead their innocence. But when they get older, it is a completely different story…and I learnt the hard way. You see, my son is in prison.
No, no, he didn't hurt anyone or does something really awful, but he was guilty. He's been in jail for a year and I'm still heartbroken over the incident but I've had to get through each day for him and the rest of our family. My son is in jail for business tax fraud and will be eligible for parole next year. It's hard for me to say what he did, still, because I can't believe it. When he was marched out of his home, leaving behind his children and wife, I screamed at the police to release him. He was not guilty in my mind, but the law had other ideas.
When the details came out about how dishonest he had been, I could not believe it. I refused to believe it, frankly. This beautiful boy I'd raised was put behind bars because he thought he'd never get caught. As a parent, you immediately feel immense guilt. You wonder what you have could done or said – did you love them enough? Did you teach them about the world? I'd sent him to one of the best private schools in Sydney, yet here he was, appearing in court.
I thought I was a good mother but when your child stands trial, so do you. You are trialled in front of your family and friends, who look at you and shake their heads. For shame, their looks say. But in this life we make choices, and my son made a bad one.
Ad. Article continues below.
When my grandchildren ask where Daddy is, I'm honest with them. I tell them that he will come home one day soon and he loves them very much. He did a bad thing and he needs to pay for it. If this jail time teaches him anything, it's that he should make it clear to his children that you can never outsmart the law, and the truth prevails.
I have heard about  so many mothers and fathers in court rooms on TV who shout out when their child is sentenced, who bat away the media and swear their heads off. They fiercely insist their child is innocent and yet, it's them who has been sentenced too, which some onlookers forget – just ask the parents of Myuran Sukumaran and Andrew Chan. They've been sentenced to death too, and the unimaginable guilt and responsibility they feel for their children is immeasurable.
I hope people who have "perfect" children realise that there's no such thing as a child who doesn't stuff up. But it is our responsibility as their mum or dad to make them accountable, but to also love them unconditionally. We can never judge, for none of us are perfect.
Has your child ever been guilty or a crime or otherwise? What happened? Did you refuse to believe they were guilty? Tell us below.