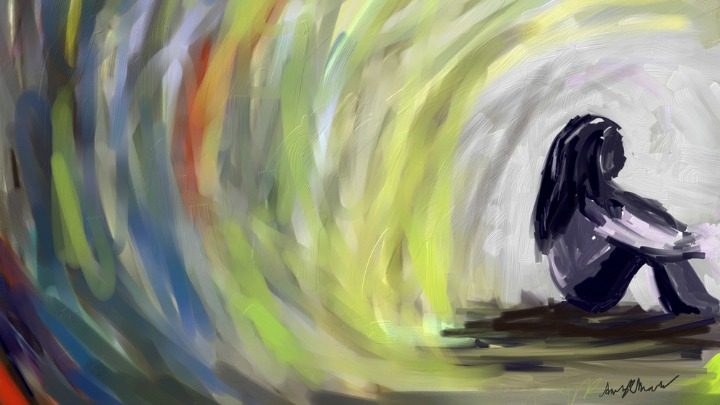 A few years ago a gentleman by the name of Larry Lake wrote of the heartache he suffered as a result of having a child struggling with illness and addiction.
In the decade prior to his daughter's diagnosis, Larry and his family had been attending to the needs of Larry's wife who had been diagnosed with breast cancer. Surgery, radiation, driving back and forth — it took its toll on more than just the wife. But what Larry noticed was that when his wife was ill, friends and family were waiting on the doorstep with lovingly prepared meals and a supportive shoulder; they somehow disappeared when his daughter was unwell.
The phones went silent, the meals stopped coming and the only support he could find were within the four walls of his home, and they were going through the same thing. He felt isolated and alone.
"There is this grief that consumes you when your adult child harms those people you love, nearly robs you of your financial savings because of their legal or health bills, or abuses their own children," says Gayle*, who is trying to support her adult son through depression and drug addiction.
Yet she says the battle she faces with him is nothing compared to the reactions of some of her family and close friends.
"There has been blame; that somehow my husband and I are responsible for our son's problems," she says. "There is this assumption that it is our only responsibility to fix his problem, but the people who say that have no understanding of just how challenging it can be to help this troubled soul while trying not to overstep the healthy boundaries we have already created."
Gayle says some family members have even completely abandoned her family because they don't want to be associated with such a cycle of destruction. She has watched her son's social circle diminish as his friends became embarrassed by the behaviour or were unable to cope with his struggles.
"As difficult as it is for me to be supporting him, I don't think my struggles are as great as his."
Gayle raises an important issue — do you ignore the challenges your child is facing or try and address it with them and help them through it?
Some parents go to great lengths to cover up their adult child's emotional problems or misdeeds.
But if you frame your child's problem as a medical issue, which is what it is if you are dealing with mental health conditions and substance abuse (drug addiction is classified as a disease in the same way bipolar disorder and schizophrenia are), you can be there to provide them with support. It was something Lynne* struggled with when her adult daughter tried, and eventually succeeded in, taking her own life.
"She was married, she had two wonderful children; I couldn't understand what was going on to make her do something like that," she says. "But it wasn't about me."
At the time Lynne says she had trouble acknowledging there was a problem. She says she also expected there would be this magic answer to remedy her daughter's behaviour.
"I haven't been perfect," she says, adding that it is difficult not to blame herself in some way for her daughter's actions even though logically she understands the problem was greater than all of them. "She was sick and I couldn't help her."
Sometimes loved ones want help, but don't know how to ask for it; sometimes they need it, and won't.
Have you ever been faced with a difficult family situation? How have you acted? Were you able to get support?
*Names have been changed to protect family relationships.
Comments