When your adult child goes to live overseas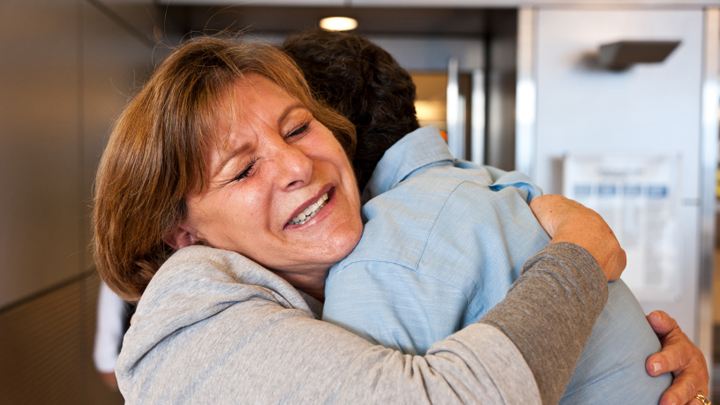 When my daughter went overseas for a year-long, round-the-world trip, I had no idea how to feel or what to do.
I didn't know where to get support or advice, and because I have separated from my daughter's father, he was going through his own thing with it.
It's sort of like giving your child away to someone else, but by someone else, it's the whole world. You don't want to share them and yet you do – you want them to be successful and happy and explore.
I've never been to Canada, so I can only imagine what she will see and do with her boyfriend, but it is still sad for me.
After the first few weeks, I began to adjust to life without my daughter visiting or sitting down with me at a coffee shop. But we kept in contact and I have to say, it made it a lot easier to know that there are a number of ways to communicate and not replicate, but make do like they were there with you.
Ad. Article continues below.
Here is my advice for anyone whose children or grandchildren are going overseas either for an extended holiday or to live…
1. Sign up to Skype and Viber
Many of us use Skype to contact our family and friends overseas, but if you've never tried to before, it's as easy as signing up to the program on your computer or phone, and connecting with the person. Voice calls cost money (a very small amount) but voice calls are free. It's wonderful to see my daughter on the screen, and I can take her along to the coffee shop as if she were there. Viber allows you to make voice calls and text messages for free as well. Very handy!
2. Check the news bulletins from their city and keep up to date
Ad. Article continues below.
My daughter is in Banff, Canada and I keep abreast of the news there, as well as in other Canadian cities. I find it helps to keep up with her local surroundings so we don't run out of things to talk about (which I doubt would happen). It's also good for your peace of mind to know where they are is safe and sound.
3. Give them space
I learnt early on that this working holiday was about my daughter having some time away from life in Australia, and I was careful not to bombard her with questions and let her call or talk to me when it suited her. This turned out to be a check-in every few days.
4. Send letters/postcards
I just loved sending letters home to my own parents when I went to London for a year in the 70s. Back then, we couldn't just pick up the phone very few days, especially when you're living on pennies, so we'd send postcards and letters. It was so exciting opening a package from my parents. I try to do the same for my daughter for special occasions, like sending Vegemite and Nutella to her. It means a lot when you're home sick.
Ad. Article continues below.
5. Visit
Why should your child have to come visit you every few years or months while they're away abroad? I see this happen a lot with my daughter's other friends and they always seem to be coming home yet their parents rarely return the favour. With that said, obviously there are money constraints and not everyone can just flit off overseas at any point they like. I personally won't be visiting as my daughter only plans to go for a year but if it were longer, I'd consider it.
6. Don't try and make them move back
One mistake I made in the first few months was getting upset on the phone and asking her to come back. It just made her angry and want to avoid speaking to me. If there's one thing us parents and grandparents need to know, is that being your own person and being independent is crucial, and the more your dragged one way, the more you'll lean the other. You have to exercise a bit of self control when speaking, and not make it about yourself and how bad it is without them. Jealousy is not nice when it comes to your kids either.
Ad. Article continues below.
My biggest advice is just to accept that they're gone, but it's not goodbye – you will see them again, and you will be together once more.
This is a great photo I just had to share of my daughter's boyfriend's mum's clocks! She has one for John in Banff, and one for her other child in London.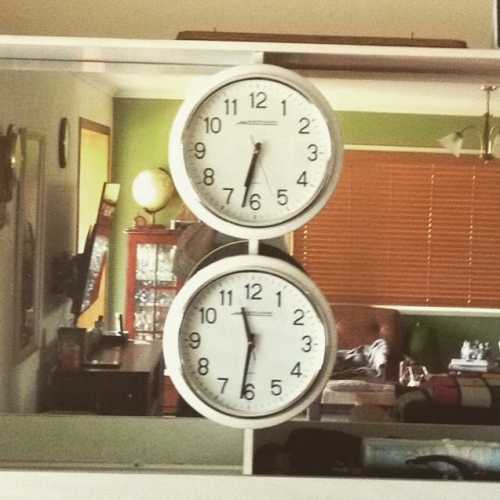 Do your children live overseas? What advice can you give? How do you stay in contact?