When you have to trust one of your kids with this decision, how do you choose?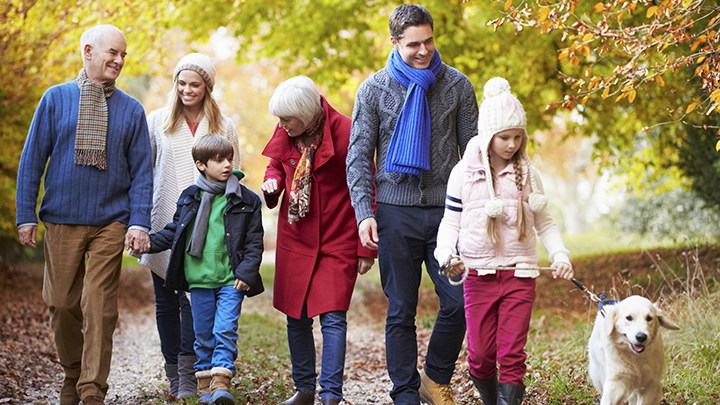 After a meeting with the lawyer last week he suggested that at the age of 72, it's time that we set up a proper structure around our "later years of life" as he called it. We all know that one day it will happen, but we'd never discussed it in this much detail!
He said to my husband and I that we need to appoint someone as two things, or two people as two different things – the Power of Attorney and executor of our wills.
At first I was scared because thinking about death frightens me and in my opinion, this was far too soon. But then I was scared because we have four children – so whom do we choose?
The hubby and I began discussing this and as we spoke over a glass of red we realised that the descriptions of our kids became funnier and funnier! We decided to share this little recount with you…
Firstly, there's Rachel. She's our eldest daughter, is a primary school teacher, has four children and is somewhat scatter brained. However, when it comes to making decisions she's quick, logical and knows how to get things done.
Ad. Article continues below.
Then, there's Maggie. Maggie, who's the second eldest is an accountant of a very good law firm. She's very smart – probably the most intellectual but when it comes to emotions she's not quite as quick. She's great but she does have a mild tendency to do things with little emotional regard for those around her.
John is next and he's a sharp-witted sales man who works in real estate. With two kids and a lovely wife things are well balanced. He has been very successful but is definitely a people pleaser – so would he do what he feels is right or what those around him want him to do?
And then finally there's Simon. He's a plumber, is very loyal, carries very little stress and lives with a "nothing bothers me" attitude! He's intelligent but sometimes his laid back style stops him from using the noggin.
So there were have it. Our four kids.
The qualities of the ideal POA and executor of the will would be intelligent, compassionate, logical and decisive. And between the four kids, we've got someone who fits just that!
Ad. Article continues below.
But you can't leave these responsibilities to four people and you can't just ignore them completely. The kids all get along very well, too so we don't think there'd ever be a serious issue between them. But we're very confused!
So tell us, have you made these decisions? How did you choose? Who would you choose if you were in our position? What do you think is the most important quality to keep in mind?