When we can't rely on the one person we thought we could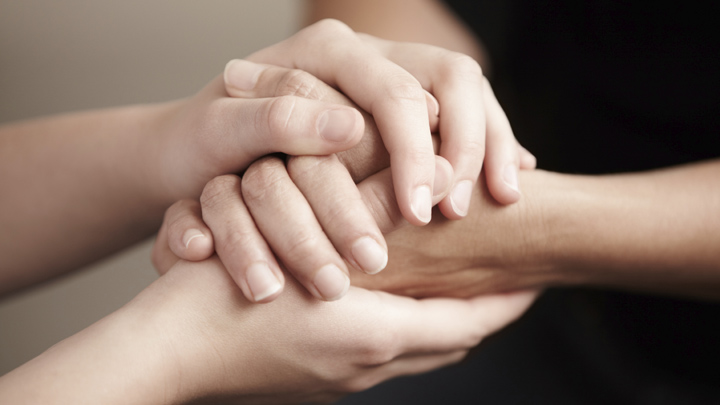 When we think of dementia, we think of our older relatives – our parents or aunties and uncles. We think of the people with a short life left and we imagine full time care in nursing homes or hospitals. But we only ever think about one side of dementia. And a dear friend has shown me that there is another side to this disease that is almost more concerning than the one we know. This is when our own children who are decades younger than ourselves, suffer from age related illness before we even reach the age to start expecting it.
I have a friend, Helen, whose 42-year-old daughter was diagnosed with early onset dementia four years ago. Just like the dementia we know, early onset dementia takes away one's capacity for mental function. It is the loss of memory, intellect, rationality, social skills and emotional reactions. But the symptoms can begin to show from as early as 30. It isn't nearly as common as dementia over the age of 65, but it is so much more difficult to manage – for everyone.
While Kate is still living in her own home with her husband and two children, the future is so bleak. Imagine knowing that your valuable, memorable and loving time with your husband and children is so limited at such a young age. Imagine knowing that while she is able to function well today, next week might be a completely different story. It is cruel to suffer from an age related illness at such a young age and not just for the victim, but for everyone around them.
Kate's husband doesn't know for how long his wife will still be herself. He knows that he is very soon going to be the only one bringing in an income and raising their two children. They are going to grow up watching the deterioration of their mother far younger than anyone should. And for Kate's parents, they know that the one person they should always be able to count on to give care and love for them as they age will not be capable and instead their years are going to be spent doing that for her.
Ad. Article continues below.
It is a frightening and unfair thing the early onset of age related diseases, and it happens to far more people than it should. We have naturally shaped our lifestyles around our age and we have enough knowledge and understand to almost expect age related illness and to take action for prevention. But our children who suffer this don't have the time to prevent it, they don't have their lifestyles planned around it ready to be accommodating of it.
Caring for our children is something we as parents do regardless of age or illness; it is what we are genetically wired to do. But, we all come to be an age where we rely on those family relationships to support us when we need it. And the sad reality for so many people like Helen is that they won't have that support from the family member they expected to.
This is the same for any parent who looses a child at any age or who become carers for their children later in life. Starts at 60 is the home to so many beautiful people who have given up their lives to support their children, so how can we make sure they're supported too?
How do we, as a community, support the people who don't have family to rely on? Is there a way that society can develop to be there for these people? Have you learnt something about this through your own personal experiences? Share them in the comments below…