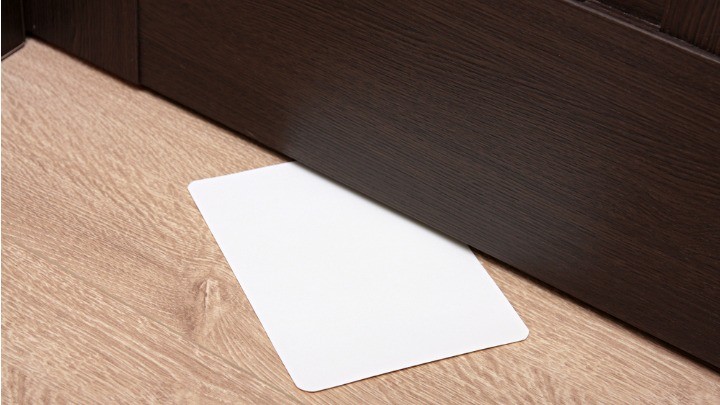 If you believe everything you see on TV, landlords don't have a reputation for being kind or generous, which is why this wonderful gesture by a landlord called Jack is doing the rounds on social media.
Jack slipped his tenant this note, which says,
Mike, 
I know you guys have been having trouble being between jobs these past few months and I just wanted to thank you for always being current on the rent. So my gift for you and yours is that I'm waiving your December rent so you can give your family a good and decent Christmas this year. We just pick it back up in January.
Jack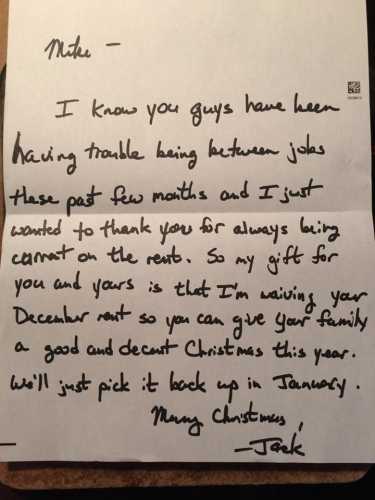 Jack's lovely gesture was shared on Reddit and has been viewed thousands of times, with many people expressing surprise that a landlord could be so kind, especially at this time of year.
Kindness comes in many forms, from making donations to buying gifts for strangers or tracking down the owner of a lost phone or wallet.
At this time of year we'd love to celebrate kindness in all its forms. When was the last time you were at the receiving end of some kindness? Or what have you done to brighten someone's day – share your stories!
Comments