When travel doesn't go as expected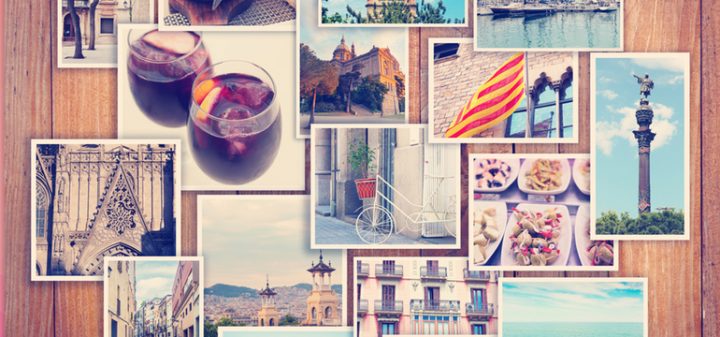 Travel can lead to a lot of things, a pile of pictures that you look at once in a while, maybe some knick knacks you bought, but the best thing is the memories of the adventure. A lot of the time those adventures come when the trip didn't stick to those travel plans that you had. We went to the Men's Shed to talk about those times that when the trip almost took a bite.
"Just after University, a mate and I decided to go on a surf holiday. We had always heard about this little beach with the best waves. It was legendary. So we worked small jobs to save up money and were just so focused on the trip. Eventually, we had the money and off we went. The first clue should have been that we had the hardest time in the world finding a hotel in the small down. There was nothing. Eventually, the local pub had a small room with a single bed," Jack laughed as he thought about it. "We figured we'd trade one night I got the bed the next my mate, no worries. So the next day we ask a local we met at the pub about this beach. He says that it's a hard trip but worth it and can only be reached by foot. So he points us in the direction, and we head off with boards in hand. It takes five hours to get to the beach by foot. And what our little friend didn't tell us was that there was a local festival on the same beach so we get to this "no one knows about it" place to see over 10,000 people there. Not a lot of surfing was done, but we did meet a lot of people. Expectations not met, but an adventure had for sure."
Ad. Article continues below.
Kevin shared his one adventure, "I was driving the family around Europe in an RV. Sounds idyllic until I tell you that this was the first time I drove one and the first time I've been to Europe. I lost one side mirror on the first day. I was driving in Italy went the small streets got me a bit turned around. I blew through an intersection to a blare of horns from every direction and then I see it. Flashing lights of a police car behind me. I pull over, and he comes up to my window, and he's going off. It's all in Italian, so I have no idea what he's yelling about, but I can tell he's real passionate about it. I finally get a word in and say "Mate, I don't know what you're saying" and he pauses for a moment before yelling in my face 'A red-ah means-ah STOP-ah!'. I guess I went through a stop sign."
"I was backpacking around the world with my last port being Bali before heading back to Australia," Jack shared. "I was dead broke when I got to Bali, but I thought I would just work a few cash in hand jobs no worries. The first few days went well, I did some cleaning, little bit of labouring and made a little bit of money. One night the hostel I was staying at asked me if I would like to tend the bar that night. Sure I thought and did. Then the cops arrived. I got busted for working without a permit or visa, and they threw me in a cell. After a bit of intimidation, they said they would let me go for $1000. I knew that if I just stood my ground I could get that down as they were just greedy. So I waited it out. 16 hours I waited. Eventually got it down to $200. I paid the money and out the door, I went. Overall, very civil extortion and bribery to be completely honest."
What are some of your best-travelling experiences? Have you tried our new Travel at 60 page? You should give it a look.