When the dependence doesn't stop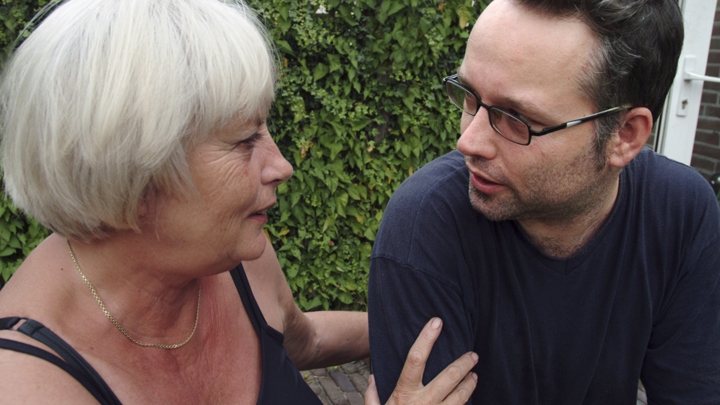 I have a moral dilemma. I have a 26-year-old son (27 in January) who has been unemployed since May last year. He doesn't have a disability – in fact, he is fully able and not on drugs or has any sort of problem that stops him from gaining employment.
He's my eldest child yet my youngest, a daughter, has never had these issues and thank God, has not looked up to him for inspiration. I am currently unemployed and as a 61-year-old, I'm sure you can understand how incredibly difficult it is to get full time or even part time work, so I've been living off the $9,000 super I cashed out in June plus a redundancy and it's quickly running out.
My son finished a training course a few weeks ago and for that I am proud, however he did not work during the 8-week program despite having rent of $260 a week and weekends off, and now hasn't tried to get a job since. He has this easy does it, she'll be right attitude. He is not the most social of people and doesn't have friends to see so he has plenty of time to work. What pains me the most about all this is that I am still supporting him financially even though 1. I am 61 and have no job and my own bills to pay and 2. he could be doing it himself with the click of a finger.
I'm not sure if it's motivation he lacks, but my daughter has spoken to him and he just brushes it off like every nearly-27-year-old deserves pay outs from their parents. As if he feels he is entitled to it! I have no idea where he got that idea from because I've never been made of money. His father paid for his course, while he sat inside playing computer games, with no intention to pay either of us back.
Ad. Article continues below.
I've reached the end of my tether with him. I love him so much but when does the dependence stop? Sometimes I go past his real estate agent and ask what the balance owing is and pay it for him. Sometimes he only pays $50 rent a week and I have no clue how he thinks that is acceptable in the real world. The worst part about all this is that my son is the shyest, most incredibly kind person you will meet, but I'm getting tired of running around looking for jobs for him, printing resumes and applications, all while having no car or job myself.
I'm stuck in a rut, should I cut him off financially and see him go homeless (which is what will happen if I do) or try to live with me, or should I continue to pay his rent out of my life savings? I feel like even if I was trying to 'teach' him something, he wouldn't understand it or know how hard it was for me. I can't have him live with me because last time he did I slept on the couch for 4 months while he had my bed. With osteoporosis, it wasn't the greatest time.
So what should I do? I've spoken to him and how he's causing me stress and anxiety and he won't listen or get a job. I'm really at my breaking point…..
Tell us your thoughts and what you would do below.