When I looked around at my friends, it suddenly hit me...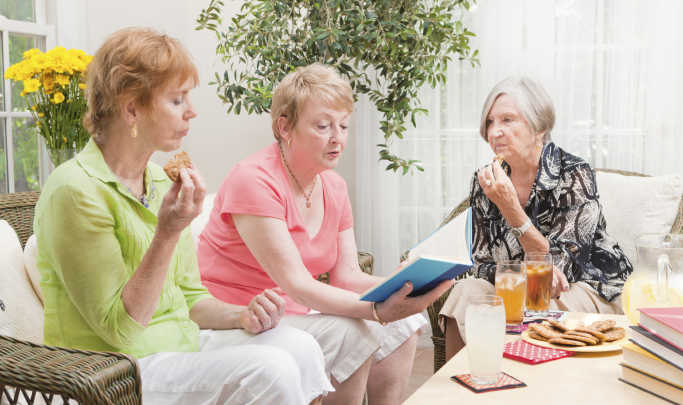 Last week while at lunch with my dearest friends, I looked around and noticed something. We were once young mums, then we were young middle-aged women, but we always were youthful in the way we spoke, dressed and acted. For the first time I looked around and realised that some of my friends seemed to have gotten "old".
At 62, we're the furthest thing from old. We're all still working, we're all going on wonderful holidays, we love to be cheeky, laugh and have fun. But suddenly the bright shades and bold prints have been changed to dark greys and navys and the hair and nails that were kept tidy and fabulous have been left to look unkempt and uncared for.
The question I have, is why?
Where did this change come from and why did it happen? I once saw fabulous outfits with shorts, skirts, little strappy tops (which looked fabulous), beautiful blouses and fitted pants – none of it was inappropriate in fact they all always look incredible. But when I looked around I saw ¾ pants that were baggy, unflattering, boxy shirts, ¾ arms as well and safe sandals.
It could be a confidence thing. At some point or rather we all look at the things we once wore and wish that we could do so again. But are we looking at our clothes like that far too young? While we're living these fun-filled active lives and we're blessed to be healthy, we should be embracing the opportunities to dress "young" and steer clear of the ageing stereotypes.
Ad. Article continues below.
The fashion industry is rife with stereotypes when it comes to age and fashion. Just read the article about Twiggy and her take on the "what to wear in your 20s, what to wear in your 40s and what to wear in your 60s headlines" saga.
To be frank, it could be the entire fashion industry that is to blame. "Older" brands market to younger women with the ridiculous notion that "old" is about 50. So should we perhaps start looking at the younger brands?
It's a tricky situation to be in – we don't want to wear inappropriate things but we want to dress youthful, fun and active, because lets face it – we are!
Have you ever noticed the same phenomenon in your friends? Why do you think it happens? Do you think there isn't enough self-love amongst women in our age group? Or is it the style industry to blame? Share your thoughts in the comments below…