When everyone's favourite U.N.C.L.E saved the world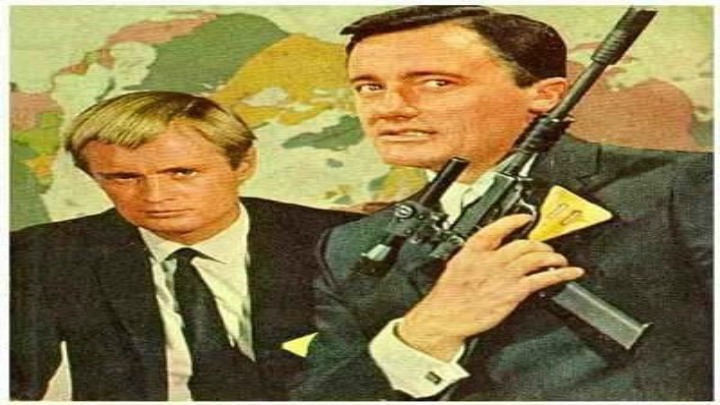 In the 1960s the word uncle referred to more than just one of your relatives.
From 1964 to 1968, uncle also stood for the United Network Command for Law Enforcement (U.N.C.L.E) and formed the basis of a hit TV show about a crime fighting duo saving the world from evil.
The Man from U.N.C.L.E starred Robert Vaughan and David McCallum as agents Napoleon Solo and Illya Kuryakin who saved the world from the evil THRUSH organisation.
Remember how charming and witty they were?
What about the never-ending gadgets they used?
Ad. Article continues below.
The show gained notoriety for pairing an American agent (Solo) and a Russian agent (Kuryakin), particularly during the Cold War period of the '60s.
The first season was purely black and white, before the emergence of colour TV added colour to the rest of the series.
Each episode was titled as "the (insert episode title) affair" except one, "Alexander the Greater Affair".
For 105, 50-minute episodes, the two U.N.C.L.E agents ruled our screens.
Ad. Article continues below.
In its prime the series proved to be a hit with audiences the world over, including here in Australia where it won a Logie for Best Overseas Show in 1967.
The Man from U.N.C.L.E was nominated for 10 Emmys, a Grammy and three Golden Globes in 1966, winning the Golden Globe for Best TV Show.
Unfortunately, the writers decided to steer the show in a new more comedic direction during the third series and ratings plummeted.
This led to the series being cancelled mid-way through the fourth season, leaving many wondering – what ever happened to Napoleon and Illya?
In 2015, Guy Ritchie brought Napoleon Solo and Illya Kuryakin back to life, directing a hit film named after the series.
Ad. Article continues below.
Today, The Man from U.N.C.L.E lives on as the inspiration behind the Marvel franchise films your grandkids can't get enough of.
Marvel Comics editor Stan Lee reportedly once said the Man from U.N.C.L.E series inspired his Agent of SHIELD character Nick Fury.
That comic series led to the creation of the Marvel series which have dominated the Box Office in recent years.
Did you watch The Man from U.N.C.L.E? Who was your favourite character?