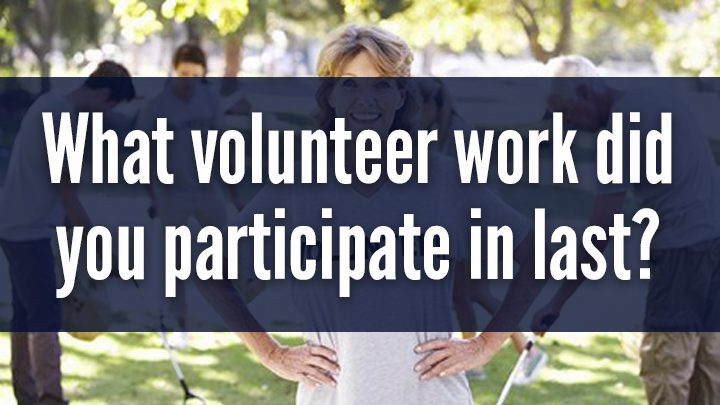 Volunteering is a great way to give back to your community and fill your days with purposeful activity, as well as a great way to stay social and make friends and learn new skills.
With so many great charity and organisations to get involved with and so many exciting ways to participate, there's no shortage of exciting ways to spend time.
According to data collected by Volunteering Australia in 2010, 43 per cent of Australian adults aged 55-64 volunteer along with 31 per cent of Australia's aged 65 and over. Welfare and community, religious, and sporting and recreational organisations were the most popular organisation types among volunteers.
We'd love to know, what volunteer work did you last participate in?
Comments