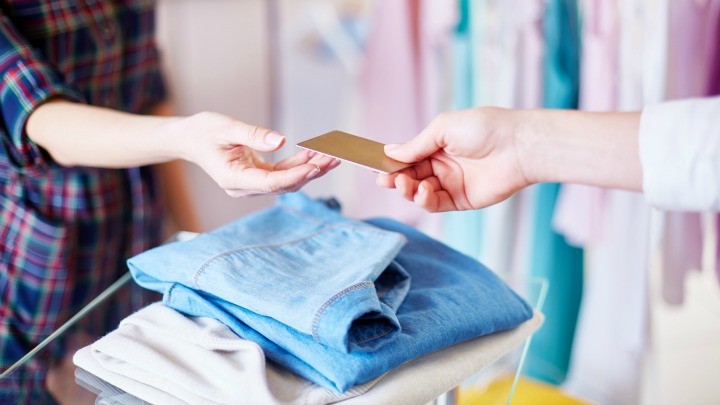 Everybody loves a good news story, and this series of photos captured at Target in America is just the ticket.
When Sarah Bigler, a 35-year-old mother of two, was hurrying through Target with her children she witnessed a heartwarming turn of events.
"I had hoped to be in and out (of Target) quickly. I found a line with just one person ahead of me and began organising my items on the conveyor", Sarah wrote on a Facebook post this week.
"After placing my items, I look up to see that the person ahead of me was an elderly woman. She was paying for her items with change and wanted to purchase each separately".
"Part of me, the part that had a long day at work, the part of me who had a 1-year-old having a meltdown in the (trolley), the part that had set an unnecessary timeline for Target and getting home, was frustrated with this woman and the inconvenience she had placed on me", Sarah explained.
"But then I watched the young employee with this woman. I watched him help her count her change, ever so tenderly taking it from her shaking hands. I listened to him repeatedly saying 'yes, ma'am' to her".
The employee's was 19-year-old Ishmael Gilbert, himself a father of one. "Never once did this employee huff, gruff or roll his eyes. He was nothing but patient and kind", Sarah described.
"I realised I hadn't been inconvenienced at all. That my daughter was instead witnessing kindness and patience and being taught this valuable lesson by a complete stranger".
Despite initially being in a rush, Sarah was so touched by Ishmael's attitude, that she reported his kindness to the store manager.
"After tracking (the manager) down and sharing my story with her, we left Target with a cart full of consumable items, but what is more a heart full of gratitude for such an invaluable lesson", Sarah wrote.
After Sarah's post went viral online, Ishmael was tracked down and asked about his attitude. "It just feels good to be recognised for good work", Ishmael humbly said.
"But this isn't something new. I treat all customers the same, the way I want to be treated… It felt good because that's the kind of example I want to be for my daughter", Ishmael added.
Ishmael's story has been shared more than 20,000 times on Facebook now. As Sarah said, "the world could use more people like him".
Isn't this story heart-warming? Have you ever experienced exceptionally kind and considerate customer service?
Comments