What the 'Aging in America' Conference reveals about over 60s...and what our government needs to take notice of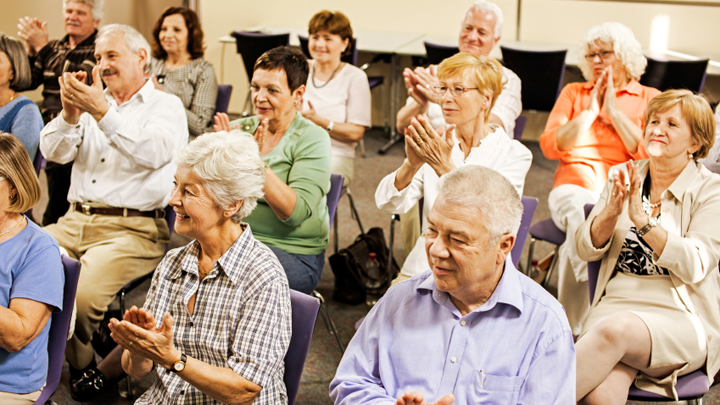 The Aging in America conference was held from 23-27 March and saw over 3,000 attendees head to Chicago to learn about the key issues affecting baby boomers. Although we're not in America, the US has an ageing population, just like us, and more and more people are starting to take notice.
In a round up of the conference, journalist Richard Eisenberg, detailed what occurred during the 4 days.
One of the most prevalent themes in the sessions at the conference was work. Gregory Merrill, President and CEO of the National Older Worker Career Center, "Older workers are an untapped national resource…[But] our challenge is to help employers understand that and be sure older workers continue to apply for jobs". Do you agree?
Other topics at the conferences revolved around work for over 50s and a forum called Employing Older Workers Makes Good Business Sense discussed rehiring over 50s. Lori Trawinski, of the AARP Public Policy Institute said, "It's much more difficult for older, unemployed workers to get rehired. They're more likely to have worked at one employer for a long time. Many haven't done resumes or interviews in years and are not familiar with online job-search tools. And many are hurting emotionally". This is so true and yet, Australian over 50s and 60s who are unemployed and want to work are struggling but it seems we are not be listened to. Could this conference forum open the Australian government's eyes up?
According to the ABC, more than 200,000 Australians aged over 50 are now on the dole, with the number of older Australians receiving unemployment benefits dramatically increasing in the past four years. Greens Senator Rachel Siewert said that forcing older job seekers to undertake 15 hours of an approved activity each week will not help their employment prospects unless emphasis is put on proper training. "A keep-busy program is [not] what they need.
Ad. Article continues below.
"I couldn't tell you how many reports I've had from older workers, who, when they go to their job service provider, are told 'no', then are refused access to training money and the programs.
"They want to retrain because service providers have been more focused on their young people they think they can get into the workforce more easily", Senator Siewert said.
So how can we get jobs in our 50s and 60s? According to Barbara Hoenig, a consultant on mature workers and workforce development with CVS Health, job applicants need to put more time and effort into their cover letters and resumes because "Your cover letter is your calling card and it's what we work with at first". Her tip was to put information in to create a unique resume for the particular job.
But could baby boomer workers put themselves at more of a disadvantage by being stubborn? President and CEO of the boomer research and consulting firm AgeWave, Ken Dychtwald, said at the forum, "[Baby boomers] have an unwillingness to trust authorities; they're rule breakers; they believe power comes from the self, not from the group; they're unbelievably motivated and they're drama queens and kings," he said. "They complain about everything. Watch what starts to happen in the coming decades when they start to hurt". Do you think this is true?
There was also a powerful keynote by Jo Ann Jenkins called "Disruptive Aging". Ms Jenkins challenged the audience to be unapologetic and fearless in fighting for the needs of older adults and called on everyone to work to change the conversation about what it means to get older. Asserting that age is something to look forward to, not fear Jenkins stated that "50 is not the new 30. 50 is the new 50″.
Ad. Article continues below.
Talk turned to health and Paul Irving, President of the Milken Institute said, we are at an inflection point in ageing, with many opportunities ahead if we are prepared to take advantage of them. He also said that  a 'one-size-fits-all' concept of healthy ageing has to change as he and two other panellists discussed healthcare, longevity and diversity in ageing.
Tell us below, what are your main concerns as you age and how do you think they are being addressed by the government?