What Pisses Me Off: The lack of disabled access to homes in our world and on TV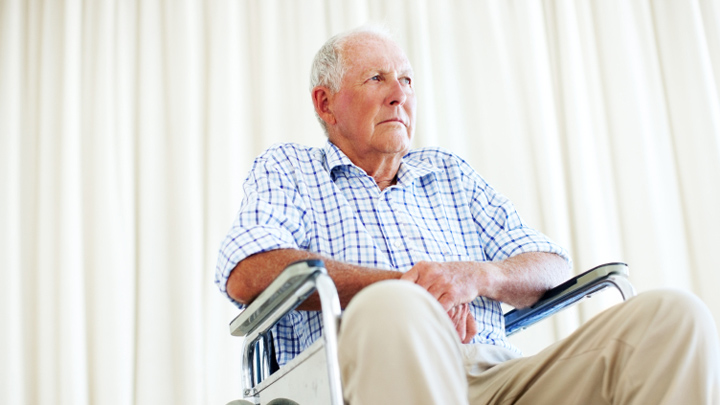 I heard the cry! I can no longer visit my daughter and her family at home because of my impaired mobility and there are steps and stairs and that's even before I get to the inside.
There are so many mobility impaired people of all ages who are denied access to living, visiting, recreational and tourism activities. The access, equity and inclusivity are being ignored and the situation in Australia is becoming worse. We are living in a society where governments and non-government agencies are talking about making all of our communities accessible yet nothing is being done to provide models that better meets the individual needs and choices.
Many thousands of people with impaired mobility, the disabled, the frail and aged and those with a disability, spend many recreational hours watching television and enjoying the programs that provide interest and informative management of life, in particular the lifestyle programs. Watching programs such as House Rules, Better Homes and Gardens, The Block – to name a few – are all interesting and competitive with exciting design ideas and fun to watch. Not one of these programs take into consideration accessibility as the gardens are landscaped with layers and steps, paving that is impossible to wheel or walk over with mobility problems and we have all seen ramps being removed in renovations to be replaced with steps and ask WHY? Every opportunity to visit family and friends is denied as the houses offer no inclusivity for the relatives or community. House Rules' renovations judges go on and on about gardens that are perfect, yet not one would allow access or inclusivity. Then we look at the house interior that is if we can get that far, without ample space for wheelchairs or other mobility aids and the flooring is appalling for use by anyone with a mobility problem. The bathrooms and wet areas are a disgrace leaving no inclusivity.
Ad. Article continues below.
While there have been some amazing inroads to tourism, holiday accommodation, roads and walking paths this has not extended to living. As we age the mobility issues affect everyone. It's time we included inclusive housing so that no one is denied access and can freely visit family and friends with our the heartache of sitting outside in a small flat space sometimes on a footpath isolated form everyone else.
Think: INCLUSIVITY ACCESS AND EQUITY. HUMAN RIGHTS.
Tell us, do you agree with Bill? Do you think more TV programs should show sensitivity and awareness of disabled viewers?