What Pisses Me Off: The dreaded flu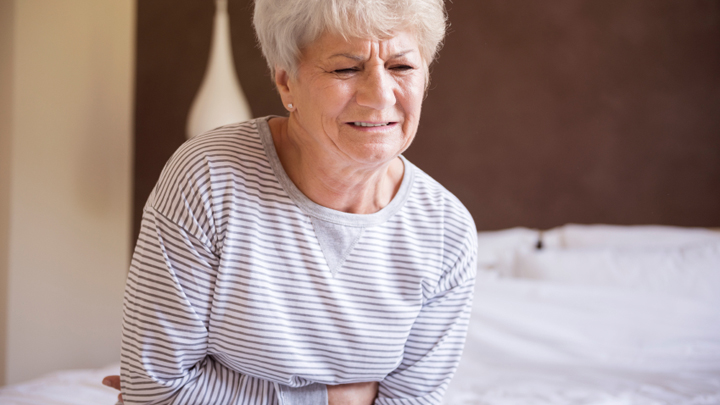 Today is the 14 day of my new hell. I have managed to stay in an upright position for most of the time – it was only the one day that I was flattened and that was the morning I read a sign that said: One Positive Thought In The Morning Can Change Your Entire Day. Well, it didn't change my day at all. I was positive that every muscle in my body was not going to stop aching just because I read something delightful, even when I managed to become vertical I was moving like a sloth on muscle relaxants.
The dreaded flu has made me into a human bacteria trap and even after 14 days, the flu is still my boss. It has attached itself to me like a bad spirit. Maybe I don't need medication, maybe I need a string of garlic bulbs around my neck or holy water and a priest; I feel like a walking germ factory. When I coughed I sounded like a horn from a lighthouse guiding ships through dense fog and I hate cough medicine as it never works for me so I decided to go with the massaging Vapourub into the soles of my feet. It works well and has kept me cough free of a night. I thought maybe I would beat these evil germs with just a jar of Vapourub but then, the fourth day happened and everything went to hell. My nose blocked up so bad I kept dry retching, nothing was giving me any relief, and I even burnt my nasal passages with a eucalyptus nasal spray. I believe at one point I may have prayed for a swift death. I had taken so many cold and flu tablets I was worried about my kidneys. If I had been able to get to Boost Juice to get an orange pineapple and ginger juice every day, I may have beaten it by now.
Ad. Article continues below.
The flu is a very big promoter of anti-social activity. I ran into a lady I had not seen for quite a while; she approached me from behind tapping me on the shoulder. If I had seen her coming, of course I would have warned her to keep her distance. I turn to greet her and a very phlegmy coughing fit and the inability to breathe with my mouth closed spoilt the moment completely. She looked at me like my head just did a 360 and then went into a massive rant telling me to get away from her as she didn't want the flu. Well hello, you approached me and it's not something I chose either. 
It's hard to shake – everywhere you go people are coughing and sneezing, and not everybody covers their mouth. The dodgy weather has not helped my situation by any means and I wonder about the hand sanitisers. My hands are so dry from constantly using them, I am going to have to get some "miracle" hand creams. It really does cost a lot of money to get the flu.
This morning in utter frustration and the inability to taste my coffee led me to throw the cup at the fence. Of course it smashed and to my surprise my nose immediately started to clear. If I had known that was all I had to do to get some relief, I could have saved myself a small fortune at the chemist!
Can you sympathise with Christine? Have you had a bad flu this season?