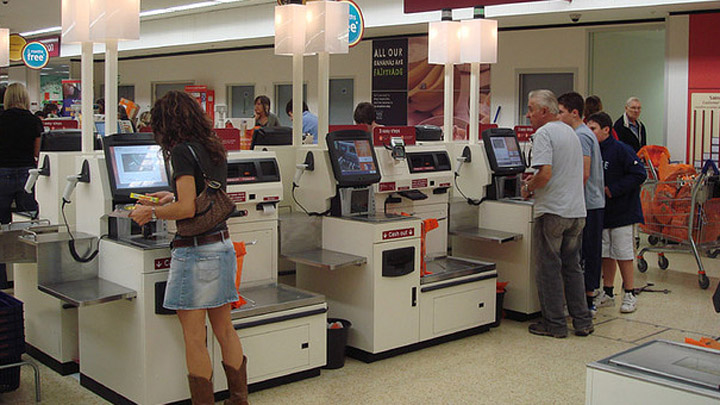 I lost it today. My temper that is. I've done it before, but I don't regard myself as bad tempered.
Several things occurred to get me to the point of losing my cool completely.
After two weeks of holidays I returned to find my computer still not fixed, but our tax returns very efficiently completed and ready to be signed and our paper work collected.
So off we set for the 240km round trip to our tax agent in Port Pirie. It was not a good day for driving, blustering winds and slow caravans. The long stretches of double lines stopped me overtaking, and in the spots with no double lines, Murphy's law worked a treat with on coming vehicles leaving me stranded behind the caravans.
Before calling in for our tax papers we decided to shop. I gathered several items a gift basket, glass vase, pyjamas, thongs (the feet type, me with any other sort would be too horrid to contemplate) and other assorted items. The only staffed checkout had a long queue, so I opted for the self serve. I arranged my bag and started scanning my items. I placed them by the bag as I wished to place everything back in the gift basket and around the vase to protect it on the trip home before putting it in the bag.
"No, no you're doing it wrong" came the indignant cry from the watchful soul supervising. "Bung the stuff in the bag as you scan it".
I tipped the items she had bunged in my bag out on the self serve checkout uttered an expletive and walked out leaving all my intended purchases behind. Please tell me it's not just me!
Thanks to Barbara for sending this in. Do you agree with her?
Comments