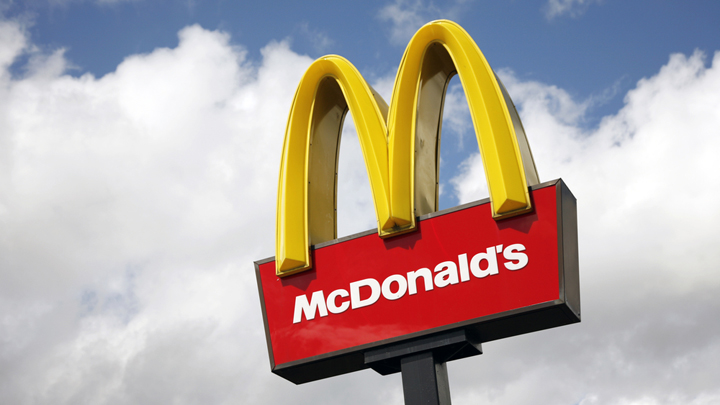 Recently I went to the last Maccas I knew of that displayed printed menu signs to look at and consider.
Other stores have adopted television screens with constantly changing views. This might be good for young video-gamers, but I doubt it. As Macca's menu grows bigger, no doubt it's hard to showcase all their food choices in big, clear printed signs, but it's important for customers to see and contemplate what's on offer. All too often with their screens, you have nearly decided on a list for the family and "flash" it disappears and you are left wondering what the previously viewed offers and options were.
Too late! My store had also changed over to the awful slide-show menu screens, where you don't have time to focus and consider anything.
Do you think Maccas are trying too hard to supply a big range of healthy (and less so) foods, so they have too many options? Perhaps a smaller menu range would help the company and their customers?
Now you can build meals piece by piece and it seems mostly unnecessary. I tried a double fish burger on the spur of the moment and found there was no need for the second piece of fish. But that and other options made my bill much higher than expected. So I won't be caught by that marketing again. Also our favourite salad and chicken bowls have been discontinued. Do you miss other items dropped by Maccas?
It gets worse. I went to the counter to order and a young man directed me away to a touch-screen to order, supervising my every move – thank goodness – as it was hugely confusing. I'm over 60, though quite a computer whiz, however it will take me ages to get comfortable with navigating their screen menus.
Is it all becoming too hard? Will these complications affect the number of customers who visit? It's awfully tempting to visit the Subway next door! They still have many options, but printed signs and real people taking you through the choices.
What do you think of the modern Maccas shopping experience? Do they offer service and food that suits you? McDonalds needs to consider many grandparents and Seniors network, plus talk to their families and indeed, take youngsters out to eat, so there are reasons why they need to appeal to all ages.
Comments