What Pisses Me Off: Eyebrows, rude shop assistants, black coffee and lizards!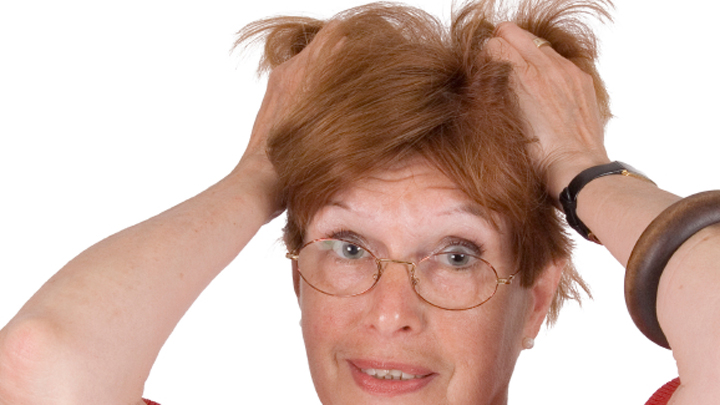 You've gotta love Christine… she's back with her regular hilarious rant on life and the funny little things that can bug you. Do you share her pain?
1. Of all the stupid crazes that have pissed me off over the years, the latest can be a tad disturbing to old people and small children: drawn on eyebrows. I am not talking about the older generation and their touch ups, I am talking about the younger ones. They must have a template because they all look much the same and they range from looking worried, concerned, cranky and a kangaroo in the headlights. I saw a beautiful fair haired woman yesterday – she had the biggest sunglasses and she took them off to reveal the biggest blackest eyebrows I have ever seen! They nearly joined and they went so high. I could actually see her real eyebrows underneath the copious amounts of eye make up – crazy.
2. One very old, very slow lady was getting served ahead of me at the bakery. She bought two small cakes and one coffee to share with her husband. The old girl said they were hungry and tired but worried about the cost. The assistant was clearly agitated with her and I nearly fell over when she told the old girl $13. The old girl apologised and said she could not afford the cakes and the shop assistant rolled her eyes as she put them back in the cabinet. I was served next and I paid for the cakes for the old girl mainly because I did not like the shop assistant's attitude but when I got home Mum got pissed off because I forgot her cream bun which was the sole reason I went to the bakery in the first place.
Ad. Article continues below.
3. While making myself a coffee I discovered we were out of milk. I hate black coffee. I wonder when the term black coffee is going to become politically incorrect? I decide to fly up the shop on Mum's mobility scooter. I put the dog on my lap and away we went. About halfway, a big black crow with a very long green snake hanging out of his mouth flew right in front of us and it landed on a big branch of a tree that was next to me. That's when I remembered a friend suggesting I should go through life with a GoPro strapped to my head. That would have been an awesome video from start to finish! So pissed off I didn't take her advice.
4. I woke early. I would have loved to have stayed in bed but sadly not much can be achieved by remaining horizontal! I let Blitz out of the laundry as I cannot have her inside because Mum shuffles and she is blind in one eye. Throw dementia and a brain tumour into the mix and it's too risky to expect her to manoeuvre her way around a tiny dog that has anxiety issues. Anyway she is safe and warm in the laundry (the dog, not Mum), Mum has her own room! Anyway I decided to pull a few weeds out of the back gardens when a big blue tongue lizard with a freshly bitten tail appeared beside me, closely followed by my dog who was looking a little full in the face. I threw a hand towel over the lizard so I could move her to somewhere safe and she showed her appreciation by doing her business all down the front of me. Then while having a chat to my dog about it not being cool to attack wildlife, a butcher bird swooped down and pecked her on the nose. Karma can be a bitch, Blitz!
Share your thoughts below!