What Pisses Me Off: Car accidents and insurance companies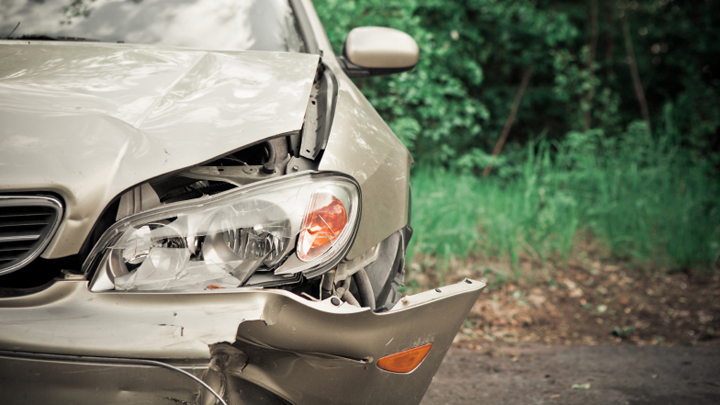 On the 6th of January, I was involved in a car accident. A lady in a 4WD ploughed into my 4 month old VW car and caused $30,000 damage. She failed to stop at a STOP sign – luckily neither of us were badly hurt physically.
My first gripe is that WA Police will not attend a traffic accident unless you are killed or seriously injuredŠŠ and I cannot comprehend this.
Second gripeŠ I was informed by my insurance company that in order for me to collect my belongings from the car, together with my personalised number plate that I would need them to contact the wreckers and obtain permission for me to go and collect and an appointment was required which they would make on my behalf. Mind you I have no carŠ and the wreckers is at least 20 km away.
After 2 emails and at least 5 phone calls, which involved being placed on hold for what seemed hours and repeatedly having to identify myself, I was told that someone would call me back. Of course no one ever called me back.
I proceeded to call the wrecking company myself and after several calls (pleading my case over the phone) I was allowed to go and collect my belongings out of the car, thanks to a kind neighbour who drove me.
Ad. Article continues below.
Now 3 days later, surprise, surprise someone calls me back about this matter.
Third gripeŠ – I enquired as to when I would receive the cheque for the carŠ. I was told that the cheque would be issued in joint namesŠ but the car was just in my name! I explained that my husband and I did not have a joint bank account.This would make it difficult for me to bank the cheque when it arrivedŠŠŠ. According to the insurance company that is just how it has to beŠŠ. Then I was told that the cheque would take 7-10 days to arrive. I live in Perth and the cheque is coming from BrisbaneŠ. Why does mail take so long? I am at a loss to understand.
Meanwhile my husband and I have opened a joint bank account so I can bank the cheque when it arrivesŠŠŠ. I have no car, no cheque and the stress of this whole affair has taken quite a toll on me. I would also like to mention that the person who wrecked my car has made no attempt to contact me to ask if I am OK or at least apologise for all the stress this accident has caused me. Amazing that she would not even careŠ. I know she probably is also stressed but it would be a nice thing to do.
I now have to wait 3 months for an identical car to arrive from Germany.
Thanks to Carla for sending this one in.
Have you had something like this happen to you? Did it piss you off? What happened? Tell us below.