What is happening to our rural people?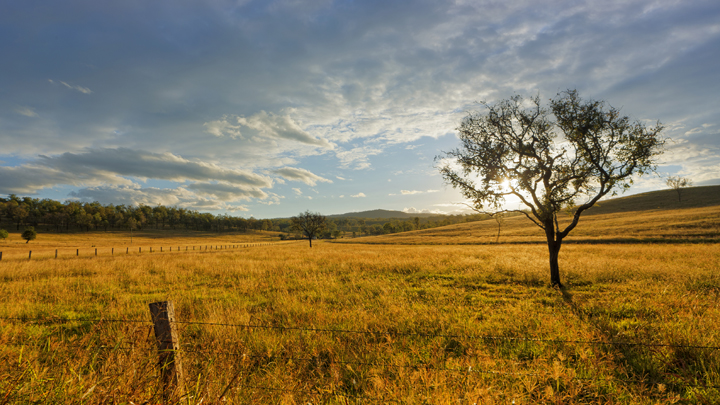 There is a higher mortality rate in rural NSW than there is in Iraq.
This alarming statistic is just another reminder that our outback communities are being forgotten when it comes to health services, to the point where the life expectancy in the bush is much less than in our cities. They say that a tree change is wonderful and serene, but there is a much darker side.
The Australian Bureau of Statistics has revealed that people living in remote western NSW will live a shorter life than if they lived in North Korea, or even Iraq. The life expectancy in war-torn Iraq is 68.5 and North Korea's is 69, while our country NSW residents are only expected to live to 67.8 years.
Bourke Shire, 800km north-west of Sydney, is one of the worst affected, a fact the mayor Andrew Lewis is all too familiar with. He told SMH, "We always talk about the bush being a good lifestyle, but you die out here. It's a "she'll be right" attitude. Next thing you know, you're dead". So why is there a higher death rate in our rural NSW, as well as Western Australia and the Northern Territory? According to Scott McLachlan, the chief executive officer of the Western NSW Local Health District, it's because of the amount of people who suffer from diabetes, obesity and whom smoke regularly.
On top of physical health issues, it's no secret that our outback farmers and workers are suffering from depression. Beyond Blue says that isolation and difficulty accessing services are some of the challenges faced by men living in rural and remote communities. For those making a living from the land, there is some evidence to suggest that the farm environment is hazardous to mental health.
Ad. Article continues below.
A higher amount of indigenous people means that the Bourke region and other towns in rural Australia automatically face more adversity. We have a long way to go when it comes to our rural health – there is a real lack of rural health services and those with undiagnosed health issues are not being checked until it's too late. The Local Health District believes the scarce amount of GPs with obstetric and anaesthetic skills could give reason to the dying facilities in western NSW. Recruiting these professionals is extremely difficult so it poses another question – should there be an incentive for ill rural Australians to move to the city for treatment? Is that even feasible?
What are your thoughts on this? Is the higher mortality rate due to lack of health care? Or is it that these people need early intervention? Maybe it's the depression? Tell us below.