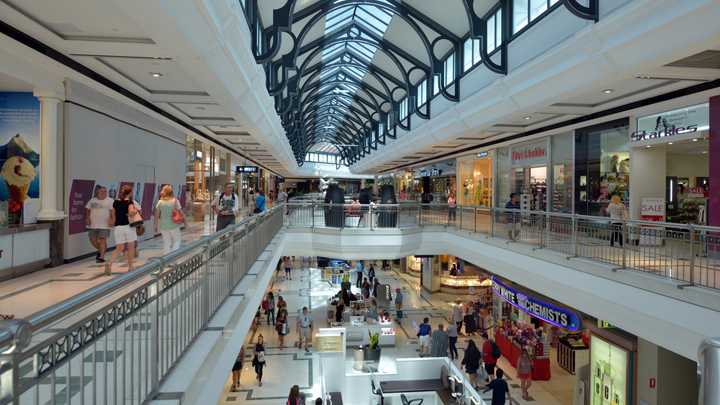 Just last week we reported Dick Smith had gone into voluntary administration, a shock for many consumers. However that was not the only retailer that collapsed – just a few days later iconic brand Laura Ashley also was placed into administration.
It makes us wonder: what is happening to Australian retailers? Is this the end of the era?
It's no secret that we love to shop Aussie-owned – in fact you, our readers, have told us time and time again that you deliberately seek out local brands when you shop. So why is it that this support isn't translating into profits?
Well, there's two big reasons…
1. The online shopping boom
Online shopping has happened in a huge way in Australia. In 2012–13, over three quarters (76 per cent) of Australia's 15.4 million internet users made a purchase or order over the internet, according to figures released by the Australian Bureau of Statistics (ABS).
ABS Assistant Director of the Innovation and Technology Statistics Branch, David Taylor said, "The most popular types of purchases were travel, accommodation, memberships or tickets of any kind". We love the convenience and the competitiveness, however now we can see the real price we've paid: Aussie stores are shutting down.
2. International players
In the last few years, fashion brands such as H&M, Uniqlo and Zara have made their way into the Australian retail game and are doing amazingly well, so much so that new stores are opening up everywhere, leaving Aussie retailers in their dust.
Now, other retailers are on the chopping block. Vacuum giant Godfreys have this week announced their shares have plummeted after posting a dip in profits. The share price fell almost 31% to $1.10. Net profit for the full-year is expected to be between $8.5 million and $9.2 million, compared to $12 million in FY15.
Commenting on the results, Godfreys' chairman Rod Walker said: "Clearly this is a disappointing financial result which reflects execution challenges at an operational level, in particular a failure to adequately capitalise on the significant market shift away from barrel vacuum cleaners to stickvacs".
And the international retailer boom is only going to get worse: "We haven't yet seen the peak of international entrants," Bryan Hynes, managing director of AMP Capital told AFR.
"In 2010 we forecast 11 out of the top 25 international retailers would be in Australia by 2020, operating 18 brands and about 180 stores. We haven't reached that point," he said.
Mr Hynes said another one or two "significant waves of retailers" wanted to get into the country.
Tell us: do you think this signals the end of the era? Will you try to shop Aussie more often now you have heard about some brands going under?
Comments