What if this was your grandchild?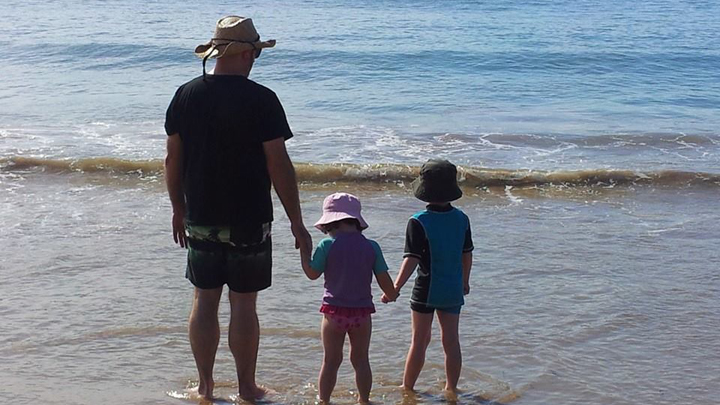 Christmas is a beautiful time for family. Everyone gets together, the kids run around together, cousins and siblings smile, laugh and hug and people like you and I get to play with the grandkids, talk to them and dream up plans for the future. But not every family has a Christmas filled with excitement, love and fun. For some families Christmas is about hope. Hope that next year will be different, hope that next year will be better. And even, hope that next Christmas they will still all be there together as a family.
This year, the Cancer Council Queensland is sharing the story of Jack. A young boy whose family is likely to struggle this Christmas just like they did last year.
Jack was a four-year-old boy who like most four year olds, loved having fun. He loved being a big brother, he loved playing with his friends and his bright and bubbly personality made him one of the happiest children around. When Jack's parents realised his development had slowed down, they began to worry. He wasn't up to speed with writing and was struggling to catch a ball. The family went to several doctors but no one knew what was wrong.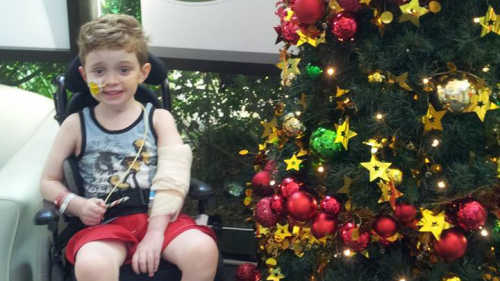 When Jack suddenly collapsed one day, he went to hospital, had a CT scan and the results were something of a parent's worst nightmare. He had a tumour the size of a small lemon on his brain and needed emergency surgery.
During the surgery, Jack suffered a stroke. He was able to survive but he spent a month in the intensive care unit and had a tracheotomy in his throat to help him breathe. Before their journey against the tumour was over, it came back. Jack had to spend last Christmas in hospital having surgery and another 30 sessions of radiotherapy.
Jack was incredible at handling this. He was bright and the visits from his family and friends really helped him to cope with everything that was going on. As such a young boy he handled this remarkably.
But sadly, the battle didn't stop there. In May this year, they found that the tumour had grown back… again. Jack had to undergo a third round of surgery to remove the tumour, which had now grown around his facial and audio nerves at the back of the ear canal. When Jack woke from the surgery, he was deaf in his left ear and had palsy in the left side of his face.
Right now, Jack and his family are trying to live every day as normally as possible. They are waiting for the latest MRI, hoping that it gives them a good sign, praying that it tells them Jack can spend Christmas at home surrounded by his loved ones again.
To us, our grandchildren mean the world and we'd do anything for their health and happiness. The sad thing is that Jack is someone's grandchild and not a single thing they can do can change what he is going through right now.
Cancer Council Queensland funds vital research to find better treatments and potential cures – with the hope that children and families like Jack's in the future won't have to suffer such heartbreak.  Research is the key to making grandchildren like Jack happy, strong and healthy and give them a chance to live life like the young kids they are.
This Christmas, while you spend time with your loved ones and smile at your grandchildren, spare a thought for Jack and the thousands of sick grandchildren out there just like him. Together, we can hope that they can spend their next Christmas at home in the arms of their loved ones.
This article is sponsored by Cancer Council Queensland. This Christmas, they are seeking donations that can help to support their vital research and support programs – and giving hope to families like Jack's who are spending this Christmas with a cancer diagnosis. To donate or to find out more, please click here. If cancer is affecting you or a loved one at this time, we are sorry. Please phone Cancer Council 13 11 20 for information and support.
For more detailed information about where your dollars go, please view our annual report by clicking here. 
Ad. Article continues below.