What happens when a pie-loving bear breaks into a bakery?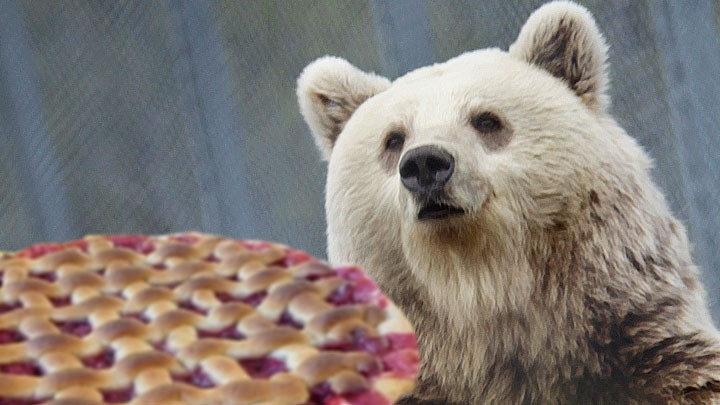 It's not often a story about the breaking-and-entering of a small family business could make us smile, but this adorable story is a happy exception.
The Colorado Cherry Company has been a favourite hotspot for many tourists heading toward the Rocky Mountains. One local diner, however, was not quite so welcome.
According to The Guardian, a large, hungry, sweet-toothed bear broke through the bakery's window last week. It ignored all other food, headed straight for the pies, climbed on top of the oven and devoured an entire 24 – save for one.
This bear had very particular tastes; it completely ignored the strawberry and rhubarb. (We have to question its taste, but each to their own.)
Not content with the enormous dine-in meal, the bear also guzzled down several bags of cocoa and sugar for dessert. It even managed to take a further two boxed pies away, the remnants of which were later found outside.
Ad. Article continues below.
Thankfully, the inconvenience to the business owners was minor, and the story could prove great for business in the long run – not tom mention a charming family anecdote for years to come.
See the messy aftermath of this visit below, and tell us: have you ever had a close-up encounter with a bear? Do you share this particular bear's love of pies?