What happened to 60 Minutes?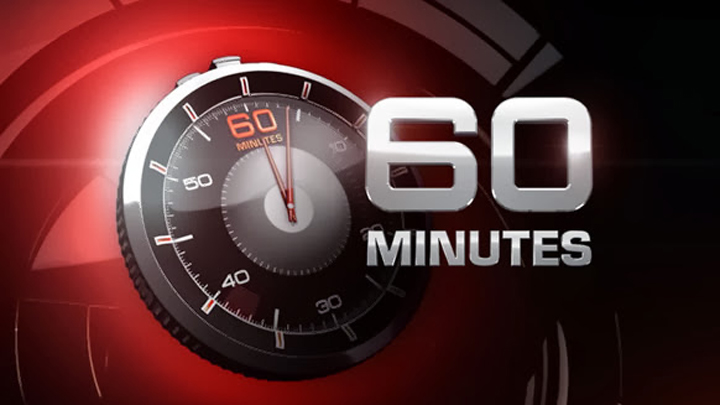 There been two strikes against 60 Minutes in two weeks – have they got another one left in your eyes? Over dinner last night the conversation was heated about how 60 Minutes has over-sensationalised significant stories in the last two weeks. It had many at the table declaring they would never watch it again.
We know 60 Minutes for its high integrity, hard hitting or heartwarming stories and just once a week there is usually enough fodder in the news cycle to ensure they have something special to talk about. But what is going on in their newsroom this month has even me questioning where the brand of this once authentic, empathetic and intelligent show is going.
The debate lies after two significant stories that drove public disgust in their conversation. A week ago they allegedly paid $45,000 to disgraced health and wellbeing figure Belle Gibson, and berated her on air. Many questioned why the show bothered grubbying itself with someone who was so clearly deluded about their situation. Tara Reid tried to go for the jugular so many times only to be exhausting in her pursuit of a woman without remorse. It came off as a heartless and cheesy chase of ratings.
And just the other day, 60 Minutes aired what could have been a heartwarming story of survival and bravery – young Alex McKinnon fights against the odds after becoming paralysed in a tragic footy incident.
Instead, the focus was more on captain Cameron Smith's initial comments to the accident. McKinnon was hurt and "f**king disgusted" by Smith's conduct (he implied that McKinnion brought the situation upon himself), and whether that was a fair call or not is yet to be seen.
Ad. Article continues below.
Now, the public has cried out about McKinnon and 60 Minutes not giving Smith the chance to even say sorry or explain himself. He's been silenced so that the more controversial story could draw viewers. But could it have done the opposite?
What wasn't revealed was that Smith was the person who started the Stand For Alex campaign, and raised over $20,000 for Alex and his family. He tried several times to contact the family, but was turned away.
60 Minutes executive producer Tom Malone told The Daily Telegraph that the decision not to approach Smith was made out of respect to McKinnon and his family who were telling their story publicly for the first time.
"60 Minutes chose not to contact Cameron Smith before our story went to air, because this was Alex's story, told by Alex and his family and friends.
"The facts of the story are not in dispute, and the opinions expressed are those honestly held by Alex and his family", he said.
Ad. Article continues below.
In contrast, many on this site have said that their rather watch Sunday Night, which often has heartwarming stories and focuses on positives rather than sensationalism.
So we want to know today, will you be tuning in to 60 Minutes again or is it yet another show that will be turned off?