What happened? Only 1 in 5 Aussies cook from scratch every week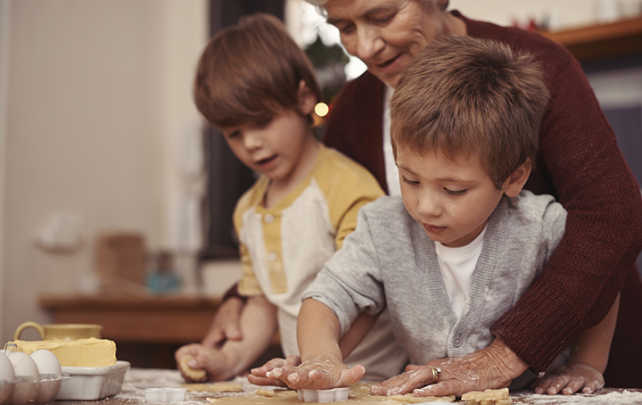 Australians love being in the kitchen, right? Well actually, we don't. Although we love to say we cook, a new survey has found that just 20 per cent of us cook from scratch more than twice a week.
Mobile takeaway service Menulog surveyed Australians from 18-60 about their cooking habits and the results weren't very inspiring.
84 per cent of South Australians, 80 per cent of Queenslanders, and 73 per cent of people in NSW believe they are great in the kitchen, but can't actually back it up with evidence!
Gone are the good old days of mum's kitchen with fresh ingredients – just 1 in 5 people cook with raw ingredients. And it seems us from the other generation are doing all the heavy lifting when it comes to the cooking – over 55s are more eager to cook a hearty meal that isn't served from a jar or frozen box.
"The reality is that takeaway is seen as a quick option that's easier than cooking from scratch, say Menulog, no doubt great news for them.
Ad. Article continues below.
"The quality of takeaway food on offer from our 5000-plus participating restaurants is high. Takeaway is a viable, reasonably priced option that often takes the place of cooking a whole meal from scratch.
'This is particularly true for many younger Australians who have busy lives and who don't have the time or inclination to cook", reports the Daily Mail.
But is that really an excuse? With ALDI just being awarded Australia's cheapest supermarket, it's clear that you can still buy the ingredients to make your own meals, and for a much lower cost.
It makes one wonder where the love of cooking went. Should we have encouraged our children and grandchildren to get their hands dirty more often?
Tell us your thoughts below.