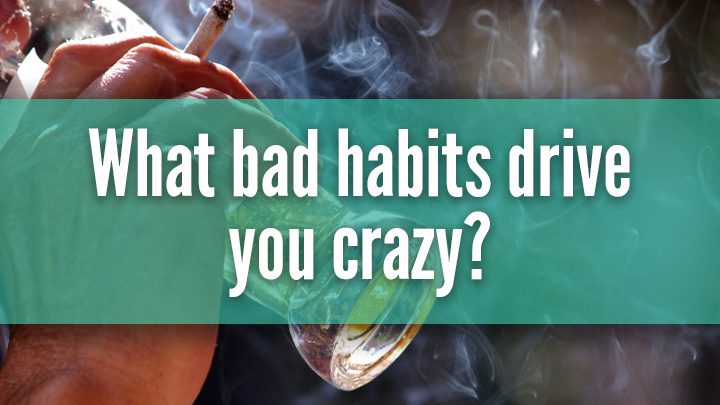 Whether it's a gross action, poor manners and social disrespect, untidiness, laziness or any one of the other countless social trespasses, we all know someone who needs to break a bad habit.
It can be a hard thing to do, and even more difficult if a person doesn't realise they have a bad habit. They continue on oblivious and it drives you mad. Do you tell them? Or do you suffer in silence in hope they see the error of their ways? It's never an easy choice, but if you choose the former always remember to be kind but firm. No one likes harsh criticism!
Today we're asking you: what bad habits drive you crazy? Have you ever had to break a bad habit, or inform someone of his or hers? Tell us in the comments below!
Comments