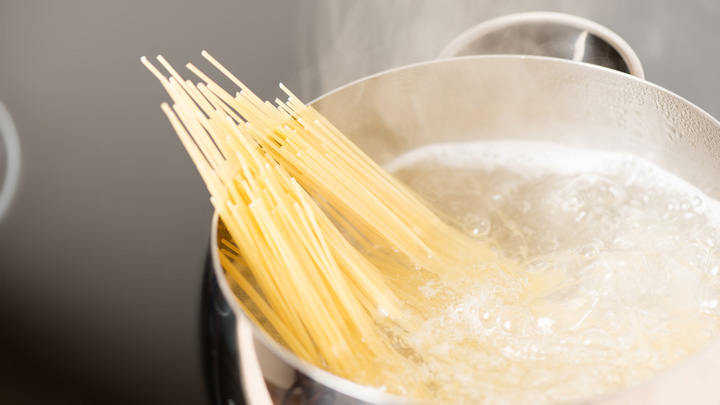 When most of us cook spaghetti, we'll grab our biggest pot and fan out the pasta until half is cooked and we can push down the uncooked parts. This is what everyone does, right?
Well, apparently there's a much easier way to cook spaghetti without either breaking the pasta in half, or waiting for half to cook.
All you need is your pasta and a frying pan.
Simply fill your frying pan with the spaghetti you need, then cover with cold water. Bring to boil and move the pasta around! Voila.
How smart is that?! Will you be trying this idea?
Comments