Welfare review to simplify our payments...and hurt disability support pensioners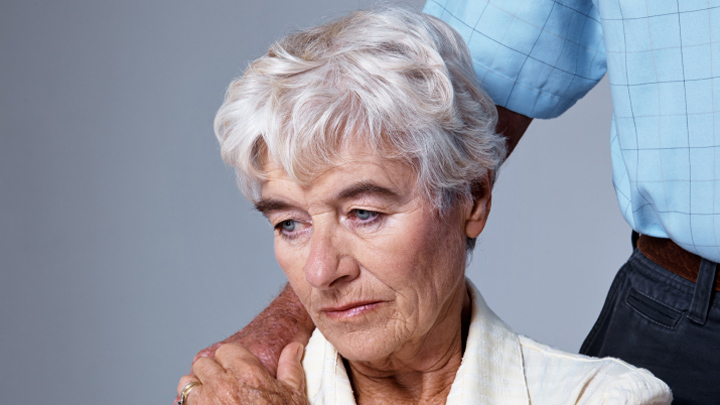 This morning it has been revealed that our $100 billion welfare system will have an overhaul, minimising 20 income support payments and 55 supplementary payments into just five different types. It may also affect more than half of the recipients of the disability support pension…
A landmark report into our huge $150 billion annual welfare burden says the cost to the Budget is becoming unmanageable unless people are put back to work and the payments system streamlined says The Daily Telegraph.
Former Mission Australia chief Patrick McClure's has created the report into ways to streamline the welfare system. But the review may hurt those who need support the most, as it has revealed that more than 50 per cent of those on the disability support payment have non-permanent conditions, meaning they may be transferred to another payment that encourages them to work in the future.
The new suggested payments are reported by ABC to be: a tiered working age payment, a supported living pension, a child and youth payment, a carer payment and an age pension. Do you think this simplification will be helpful or will it make it harder for those with differing circumstances?
According to ABC, the review's recommendation is "to have fewer primary payment types with varying rates within the primary payments that better reflect different circumstances". The review also insisted that many people on a Newstart allowance would be better off.
Ad. Article continues below.
For those of us who work less than eight hours a week, the government has been recommended to create a supported living pension if we have a limited capacity to work.
If the capacity to work is because of a severe disability, then we will be eligible for a working age payment, which would have three levels within it, including an upper tier for those with disabilities and a capacity to work 8-14 hours a week; a middle tier for those who a disability and a moderate capacity to work between 15 and 29 hours per week or those with dependent children or young people under 22; and finally, the foundation tier would be for those with no disability and the capacity to work or study full time.
And for those concerned that a new welfare system would mean they were worse off, the report suggests that this will not be the case and no one will get less than they did before.
Carers with provide constant care for someone with a physical, intellectual or psychiatric disability or older people in need of care will continue to be means-tested.
As for the age pension, it was out of scope of the review and more is expected on that part in the coming days.
Ad. Article continues below.
The current network of payments (source: Australian Government):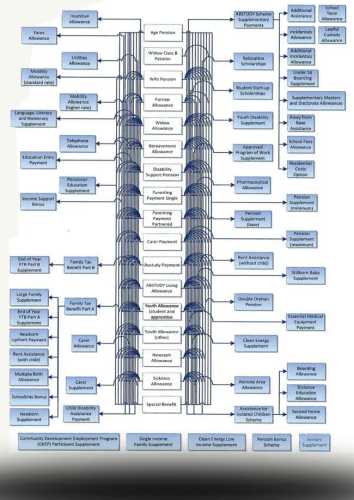 So what do you think? Do you think our welfare system needs an overhaul? What should change? Should there only be 5 payment types?