Weatherman fits 50 Bee Gees songs into two-minute report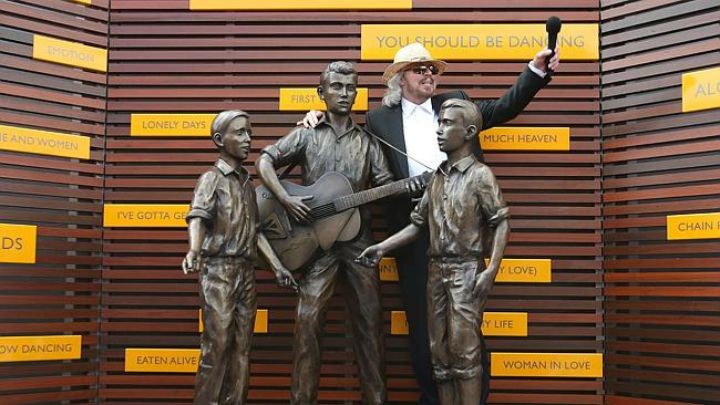 "Well you can tell by the way I use my walk I'm a weatherman, no time to talk!"
Channel 7 weather reporter Tom Auden, delivering the weather news live from the Bee Gees Way in Redcliffe, north of Brisbane, managed to squeeze not one but 50 song titles from the much loved trio.
Barry Gibbs was in Redcliffe last weekend to open the second stage of the tourist attraction, which is a big hit in the bayside town.
Watch the report here and tell us – did he miss any favourites?
Ad. Article continues below.
BeeGees WeatherWell you can tell by the way I use my walk I'm a weatherman, no time to talk!Last Friday's weather was live from BeeGees Way in Redcliffe. We managed to fit in 50 odd song titles, one slip of the tongue, and had plenty of fun!

Posted by Tony Auden on Tuesday, September 15, 2015
Which is your favourite Bee Gees song?