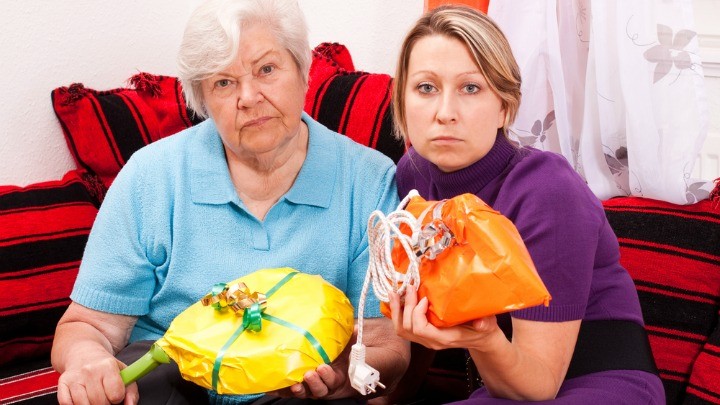 Bless their cotton socks, but hubbies don't always get it right when it comes to thoughtful gifts – even when they actually put lots of thought into them!
My mere male once bought me for my birthday, wait for it…. a camp oven.
As I stared at it in bewilderment (I'm more of a hotel person, preferably five star and in an exotic location), he explained that this would make me like camping more. Over the gnawing silence he listed all the great things I could bake while we were eaten alive by mosquitoes and attacked by dingoes. Well, maybe he didn't say that, but I was too busy thinking, "He wants me to go camping AND he expects me to COOK!"
Oh I was mad. It wasn't a vacuum cleaner or an iron, but it may as well have been. I sent him straight to the doghouse, which at our place is his comfortable shed out the back.
How I wish I'd had one of these – in this hilarious ad for JCPenney in the US, a man gets sent to the ultimate doghouse and has a hard time getting out again because he just does not understand what he's done.
Watch it and laugh, then share the worst present you ever got!
As an aside, we did go camping and he cooked a lovely damper in the camp oven. I forgave him, but he has, hopefully, learned his lesson!
Would you like a doghouse like this in your backyard? What would have your loved one despatched there quick-smart?
Comments