We remember Caitlyn Jenner differently… What the world missed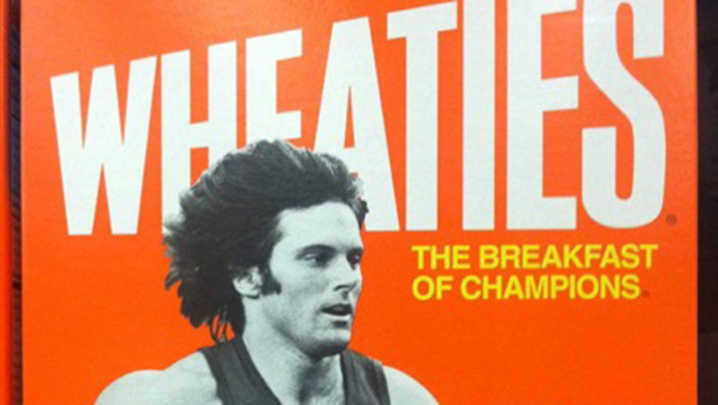 I watched the outpouring of pictures of Caitlyn Jenner last week with some skepticism. I'm not a Kardashian fan. But, as an advocate for over 60s, something in Jenner's story has grown on me and that is the sheer enormity of his move at the age of 65. I don't think many have stopped to consider how big this move is, instead choosing to comment on the aesthetics of his transformation.
Many people in the world reading about Caitlyn Jenner this week don't remember the era when Bruce Jenner reigned as international sportsman de rigeur. He won his gold medal at the Olympics in 1976, so anyone younger than 45 will have almost no memory of the man that is now woman and his globally iconic status. This man was the icon of his generation, for goodness sakes – his picture was on the Wheaties box. So, to many, his transformation is not much more than a cosmetic journey of a Hollywood star connected to the Kardashians.
What we are not talking about is how Jenner, as a worldwide, male sports legend has taken one of the most difficult transitions that could ever been taken, in the public realm. Jenner has transformed from the man pictured on the American cereal box, perhaps one of the largest male icons in American masculine sport, to a woman whose picture this week broke the internet. And in the process he has had to break with everything everyone thought they knew about him in order to accept or even recognise the new Caitlyn Jenner.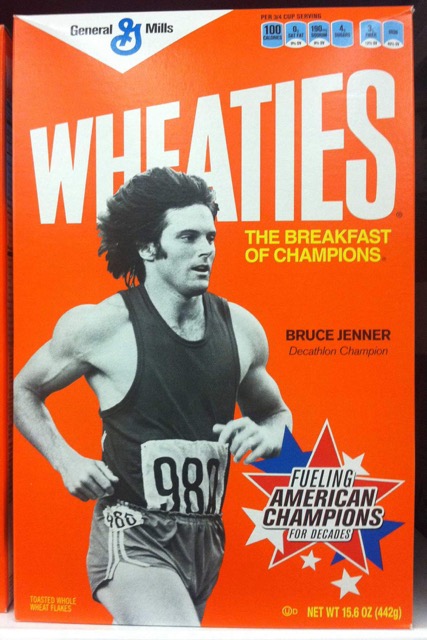 Most people watching Caitlyn Jenner are so busy passing judgement on how she looks that they are forgetting to stop and think about the enormity of the change that she has made to her life. And today we want to look beyond.
Speaking with The Gender Centre, a support network for transgender persons in Australia, they say people over 50 or 60 face the hardest journey in gender transformation of all peoples. And it is not just the physical transformation they are talking about.
Ad. Article continues below.
For a 65 year old, change on not only the physical also the social and familial front is enormous.
"Disregarding the cost of transformation, from a purely physical perspective, it is far easier to transition at 16 than at 24 or 34 or older. And once you are in your 40s and 50s, the physical transition is very difficult. It is quite a strenuous and harrowing experience for older people to transform physically, as the hormones in the body are entrenched, and have been for decades," said a spokesperson for the Gender Centre. "If you have a lot of money then you can get the cosmetic aspects right, but then there's the reality of life to contend with," she said.
And that is what we are seeing pan out over the last month in the media. The Kardashians have not been backward in coming forward about how uncomfortable Caitlyn Jenner's decision to transform has been for them.
Kris Kardashian, Caitlyn's ex-wife said that the hardest thing was not to accept that it's happening but to actually have to mourn the loss of her husband and best friend. For 30 (or something similar) years she had Bruce and now Bruce is gone.
"The thing the public don't realise is that it's not just a change on the outside, it's a change on the inside too. I'm losing my best friend and confidant and when it's happening so quickly we have no time to mourn him.".
Ad. Article continues below.
Khloe his stepdaughter (who previously had a LOT of trouble getting over the death of her biological father) said that the transformation of Bruce into Caitlyn saddens her because she no longer has a Dad, She'll love the new Bruce but she's left without a father figure. There was a moving moment in his transformation when suddenly, when going over to his house before he had his facial feminisation surgery, she felt "so sad" because this was her last opportunity to have a photo with the stepdad she's grown up with and loved.
"When you are dealing with someone who has lived and been in a particular role in their life for 30 or 40s years with friends and children it is much more difficult to make the change," said the representative from The Gender Centre.
Can you imagine if your partner of 30-40 years suddenly decided to transform how it would impact the people around them?
When you dig beneath the surface of the transgender discussion in Australia, the statistics are quite interesting. Statistically speaking, 0.3 to 1.5% of the population identify as being transgender, an extremely broad range due to the lack of discussion or social acceptance of it. That amounts to between 60,000 to 220,000 people in Australia who could be feeling like their gender doesn't fit them, and the numbers of people in every generation are fairly evenly spread. Transgender feelings are not a new phenomenon, just not talked about said the Gender Centre representative, with 30% or more in the older population base.
The Gender Centre in Sydney sees more than 60 over 60s per year in support of their pursuit of gender transformation.
Ad. Article continues below.
And despite it being really difficult to transition at an older age, those who have confronted it for a lifetime are often compelled to fight for it.
"Where you are in life when you get to 60 makes it so, so difficult to contemplate gender transformation and yet the necessity to do so never really leaves you. At 60 or 70 you are often dealing with such a deep sense of regret that you didn't do something earlier, yet the shame in society is such that you put it off, put it off, and eventually it reaches a point and have to actually deal with it.
The support groups that are available, and people can get help on the journey," said the Gender Centre's representative.
Have you been watching Caitlyn Jenner's journey in the true appreciation of what she has and is going through?