We need your favourite recipes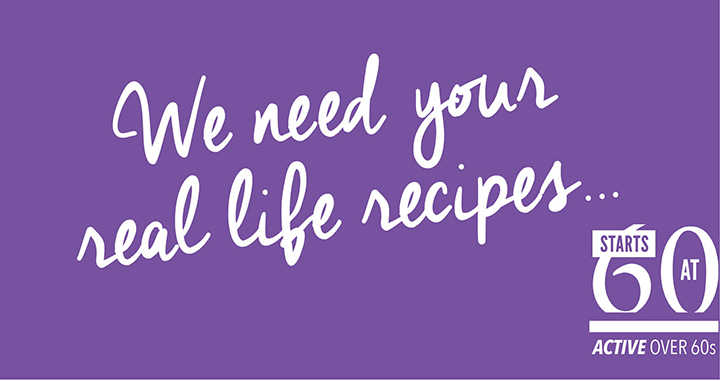 We think that one of the wonders of being a part of a community like ours is the richness we all have to share with each other. And with food being a favourite of everyones, we want to start with your recipes. So today, we're calling all Starts at 60 readers and community members to share your favourite recipes, complete with a picture you take of it when you cook it.  You can just take a picture of it and email both the recipe and photo to us, or, our preferred way to receive it is in the form below.
Ad. Article continues below.
We want home cooked, well loved, or brand new favourites and delicious recipes that you would get a kick out of sharing with others. They need to be something you've cooked and can comfortably say "it's great" to everyone else here.
Whether you have recipes for one; recipes for dinner or recipes for sweets, treats and desserts. Healthy recipes, fattening recipes, and good old grandma's favourites – we'd love to feature them. We'll credit you for the share, and you will go in the draw to win a selection of recipe books from our publishers.
To submit your recipe please email us at [email protected] Happy cooking.
Submit your article here