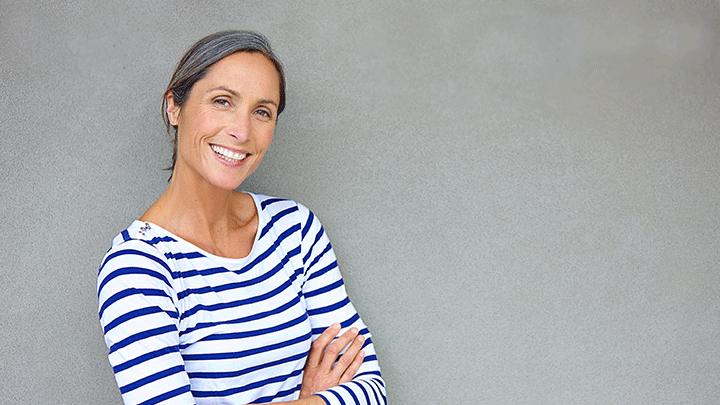 Hair loss is something that only happens to men, right?
Wrong.
A staggering number of women experience hair loss – and the majority suffer in silence, too embarrassed to address the problem. Why? Because they, like many others, mistakenly believe hair loss is uncommon in women.
Hair growth starts to slow in your twenties – in men and women. By age 20, hair thinning affects one in five women. By age 50, one in every two women will experience significant hair thinning or loss.
It's normal to shed between 50 and 150 hairs each day. But if you consistently notice more than that in your hairbrush, the shower, on your clothes or pillow, you may be experiencing hair thinning or loss. The tell tale sign for women is a wider hair part.
What should you do?
The first step is to find the cause. Hair loss is a complex issue that can result from factors including age, genetics, diet, stress, medication, hormone imbalance or an underlying medical condition.
Your doctor can tell you if you have a vitamin deficiency, thyroid dysfunction, or underlying medical condition and work out the right treatment for you.
Reduce stress and eat a well-balanced diet.
Go easy on the styling – avoid harsh brushing, tight hairstyles, use of straighteners and blow drying on high heat
Use a safe, topical product, such as évolis, which has been scientifically proven to reduce hair loss and increase the number of growing hair follicles.
évolis is a breakthrough treatment – the first topical over the counter product available in Australia for improving hair growth and reducing hair loss caused by environmental factors and age in more than 20 years. It promotes hair growth, helps reduce hair loss and hair thinning and restores the natural hair growth cycle. évolis uses all-natural active botanical ingredients and has been listed by the Therapeutic Goods Administration.
Continue reading for your chance to win three months of free évolis treatment.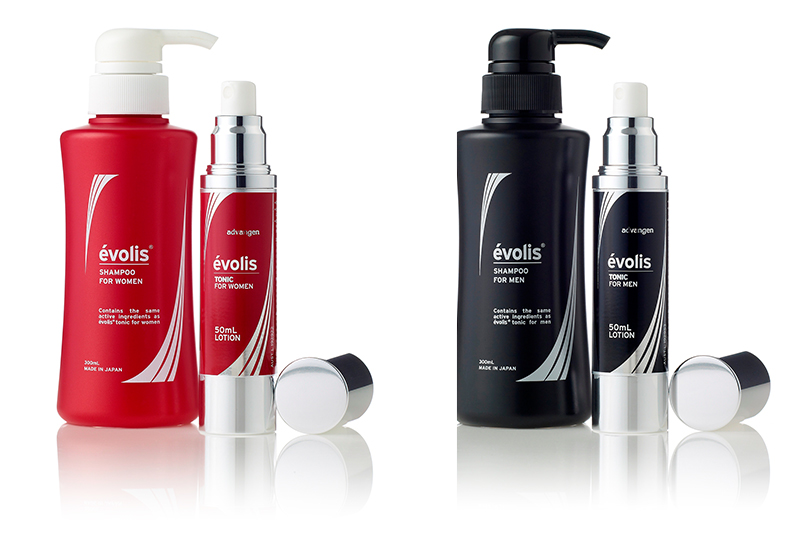 How does it work?
One of the factors that triggers hair to go from its 'growth' phase to a 'rest' phase and eventually fall out is a protein called FGF5. Ageing, pollution, stress and illness may cause FGF5 to accumulate in the scalp and shorten the hair cycle. Hair becomes weaker and falls out earlier.
The évolis tonic contains natural plant extracts that inhibit FGF5 and extend the growth cycle of the hair.
It's easy to use. Simply spray 2 to 3 times into the roots of wet or dry hair and massage gently with your fingers. Use twice per day for 16 weeks for optimum results.
Maria's story: A hair loss journey
Maria Halasz is not only CEO of Cellmid, the company that owns évolis – she was a hair loss sufferer too.
"I'd just turned 40. I noticed my hairbrush was full of hair after every shower and started to see thinning on my scalp. I was very distressed and ashamed. I felt old. I was spending more and more time trying to cover it up with styling products."
Maria saw her family doctor and a dermatologist. Her blood tests were normal and she had no underlying medical condition to explain the hair loss.
She tried supplements and products that were smelly, messy and made her hair look like a bad wig. None worked.
"At its worst, my hair was very thin and my scalp was visible. I didn't just have less hair – the quality was poor. It was brittle and wispy."
"I gave up using products except a very gentle shampoo, stopped colouring my hair and cut it short."
Maria put her hair loss down to factors including stress, which led to poor nutrition.
"But I believe the most important factor was simply changing hormones as I was getting older."
Maria's breakthrough came on a work trip to Japan for her drug development company.
"When I first saw the évolis technology in 2011, my immediate thought was its potential for chemotherapy patients."
"When I looked closer, I realised its potential for ordinary women, like myself, who were concerned about hair thinning, loss or quality."
With a medical and scientific training background, Maria was impressed by the science behind the product. She decided to buy the Japanese company – and started using the shampoo.
"Three months later, there wasn't as much hair in my brush. I started to use the tonic, which was more concentrated than the shampoo. Over a few months, my hair returned to normal."
Maria's advice to other women concerned about hair loss, thinning and quality?
"The important thing is to know you can do something about it. I wish I knew that at the very beginning. It would have saved me a lot of anxiety."
Click here to learn more about évolis, or fill out the form below for your chance to win.
We're giving away 20 treatment packs  in either men's or women's varieties. Each prize kit includes 1x bottle of évolis Botanical Volumising Shampoo (300ml) and 2x évolis Tonics (50ml), giving you three months of treatment.
To enter the running, simply answer the following question: what protein (responsible for hair loss) does évolis help hold back?
Hint: you can find the answer above.


This post has been sponsored by évolis. It was written as we believe it delivers valuable insights into a subject important to the Starts at 60 community. For more information on the hair loss treatment options available to you, please visit the évolis website.
This article was originally published here.
Comments