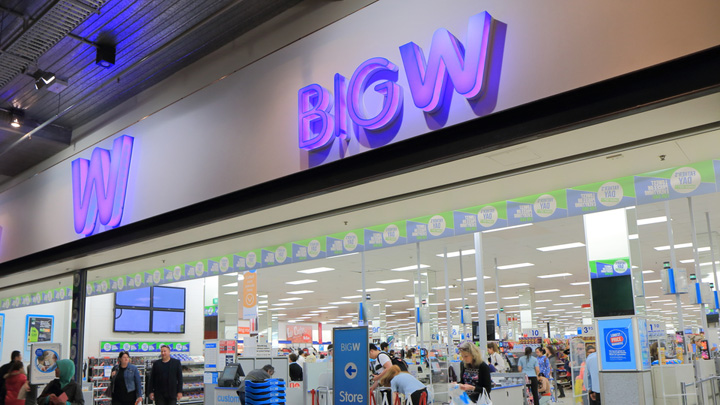 You may have heard or read about Kmart and Target's merger – Kmart CEO Guy Russo has taken over Target, however they face an issue that could do the opposite of what they aim to do… turn shoppers away.
Last month the former McDonald's chief admitted he didn't know how he would differentiate the two brands from each other. This could work against the savvy businessman, meaning confused shoppers could go to the ailing Big W instead.
Wesfarmers has been warned that merging the two stores could cost them hundreds of millions of dollars by Bank of America Merrill Lynch retail analyst David Errington.
He has described the merging of two fierce competitors as "highly problematic" and could cost the company sales and earnings, reports Brisbane Times.
Wesfarmers is underestimating how loyal Target shoppers were to the brand and was not appreciating the stark differences between the two chains and the customers that shop there.
"As we see it, the biggest winner from this merger could be Big W where disillusioned Target customers could migrate to," Mr Errington wrote in a research note.
"This will be the biggest area for sales and earnings leakage".
In terms of similarities between the three discount department stores, Mr Errington said Target was more like Big W than Kmart, and thinks a conversion of Target stores to Kmarts could mean frustration for shoppers who enjoy their local Target.
Despite this advice there's no arguing with the figures: Target's earnings have fallen 70 per cent in the past five years and something needs to be done, after a brand rehaul didn't help their cause.
And even though Kmart has seen a huge profit increase since Guy Russo took over, Mr Errington said Kmart's earnings would be $25 million lower next year and $30 million lower in 2018 because of the merger.
What was even more puzzling and dividing for customer was that Target and Kmart had spent six years trying to differentiate themselves and competed fiercely, said Mr Errington, meaning a merger would create chaos.
"We are skeptical toward Target and Kmart being able to share joint services," he wrote. He even suggested that Kmart had done so well because they were able to step on Target as their sales soared. A merger could mean, at the very least, profits would be more evenly spread, not increase.
Tell us, which shop do you prefer? Kmart, Target or Big W? Would you mind if you local store changed into a Kmart or Target?
Comments