We earned less, had no hubby to help out and never complained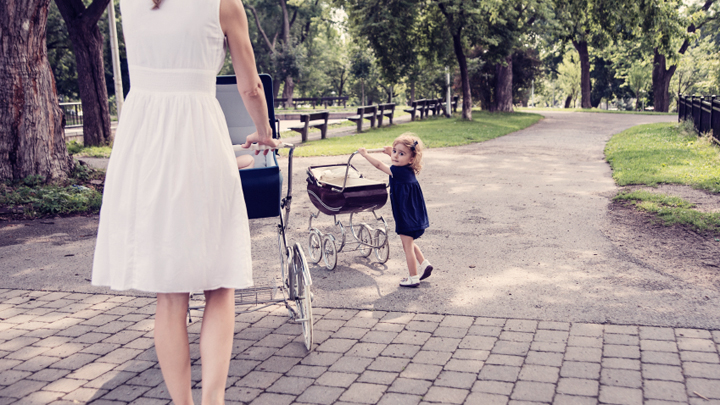 Our generation couldn't lean on the government for parental payments, and our husbands had to work to support the family, so is it fair that today's mothers receive payment after payment and still complain?
It's hard to say straight off the bat, considering the latest news, but one thing for sure is that we know what poor is, and we didn't have luxuries at all when we were parents. When I think of my own mum, she never relied on her government payments. How could she? They were barely enough to buy us some food let alone all the things you see mothers on welfare buying today. My dad was the breadwinner, like many other families, and mum was expected to stay at home. Once we got a bit older, she earned her own wage as well through shift work, and still, we were considered poor.
News today has revealed the government's plans to crackdown on 'double dipping' parents, but is it right?
Social Services Minister Scott Morrison thinks so and said that the latest move does not breach human rights and paid parental leave is a "first world issue and I think Australians have more deep concerns about this". They're strong words, but for our generation, they hold especially true. We didn't hold our hands our for payments when we left work to have children – we simply got on with it.
The new government proposal will affect new mums earning less than $30,000 a year, and will strip them of $11,800 in taxpayer-funded parental leave. It will stop mums from claiming the 18-week parental leave scheme if their employer has an equivalent entitlement, thus double dipping. It'll save the government around $1 billion.
Ad. Article continues below.
The government estimates 45,000 new mums with a median income of just $43,000 will lose part of the 18 week government entitlement, receiving around $4,300 less than they otherwise would have under the current arrangements.
Diane Smith-Gander, the president of the organisation Chief Executive Women, told News Corp the measures will discourage women's workforce participation and could financially penalise low income working women.
"Chief Executive Women is concerned that some of Australia's lowest paid female workers will be up to $11,000 worse off as a result on the Bill's changes to paid parental leave," Ms Smith-Gander said.
Mr Morrison defended the bill, saying "What we are doing is ensuring our welfare system is well-targeted, focused on those most in need and ensuring that there are the savings in the budget that can address the fiscal disaster we inherited from Labor''.
The Social Security Minister was aghast that the HRC would consider this a "priority matter when those who would not get a second payment have an average family income of $150,000 a year''.
Ad. Article continues below.
"A family income of $150,000 and the Human Rights Commission is addressing whether people get two payments instead of one. I think that says a bit about their priorities.".
Interestingly, Mr Morrison said people were taking the leave payment from the government but it did not seem there had been any increase in mothers spending more time with their children.
So, we want to know tonight, do you think women should continue to get two payments if their employer offers benefits? Or should they just be happy to have paid parental leave in any case? Is it a first world problem?