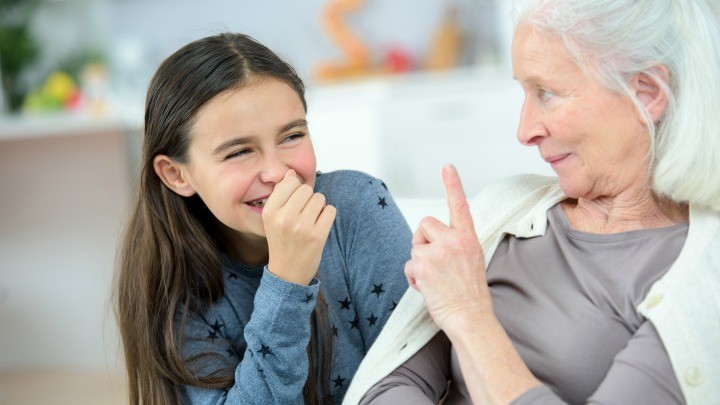 Sometimes families forget that grandmas are not obligated to become babysitters. If this situation sounds familiar, the following advice could be helpful for you!
Starts At 60 has previously received many comments from readers who are tired of being overburdened as babysitters. In fact, many grandmas out there feel taken advantage of.
As one reader said, "Grandparents love the grandchildren dearly, the parents of said children know this, and it's so easy to get them to the free childcare thing, isn't it?"
Whilst another added, "Some children pressure their parents to look after their grandchildren, (there's) no thought given to their health and they don't help financially".
According to Dr Janet Bodle, the best way to ensure you're not overburdened as the family babysitter is to set clear boundaries with your own children.
"Clear communication is the key to making (any babysitting) arrangement work, especially since we're all so busy", Dr Bodle explained.
Dr Bodle has two grandchildren of her own, and ensures that everyone understands her personal diary before she gets lumped with too many babysitting duties.
She emails her son and daughter-in-law an electronic diary on a regular basis. "They're free to ask me to pitch in at other times, and I'm free to say no", Dr Bodle explained.
It's helpful to include your doctor's appointments, personal engagements and holidays in a shared family diary. Tell your children whether you'd prefer a few days notice, rather than same-day babysitting requests.
Time parameters are also important. If you're helping with the school run, what time do you expect the grandchildren to be picked up? Politely have these conversations with your family, to set consistent timings.
The power of saying 'No' cannot be overstated either. As both women and grandmas, we often commit to many different engagements we don't necessarily want to do.
As one Starts At 60 reader observed, "some grandparents bring it on themselves. Maybe if they said NO more often their children might learn to respect that they have a life".
Indeed, research has revealed that over 50s add $1.26 billion to the Australian economy, in unpaid childcare. Whilst we all want to help with the grandkids, these simple tips should ensure we don't get taken for granted.
Do you often get lumped with family babysitting duties? Or are you happy to take care of the grandchildren whenever?
Comments