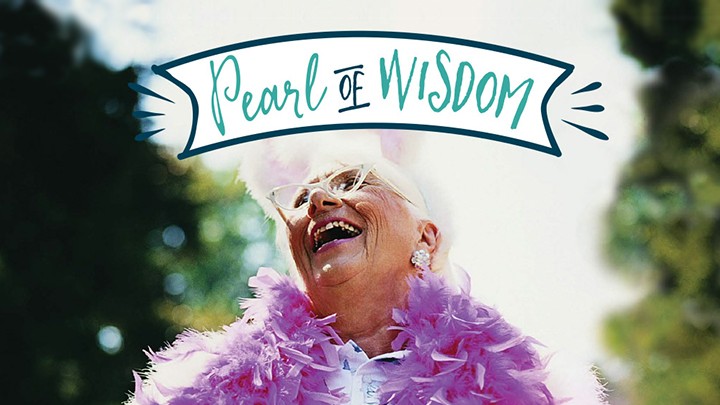 Feros Care are giving away some fantastic prizes to readers who share their Pearls of Wisdom. Click here to enter!
"Never let an opportunity pass you by."
"If your family says they're normal, there's definitely something wrong."
"Don't sweat the petty stuff and don't pet the sweaty stuff."
"This day will pass."
"Don't overeat at the seafood buffet."
We all have them; we all get them; we often remember who shared the special ones with us. Yes, we're referring to those magical Pearls of Wisdom: those insightful words or pieces of advice that can really strike a chord, make us smile or encourage us think twice.
Pearls of WisdomWe all have that special Pearl of Wisdom to share. Submit yours for the chance to win some fantastic prizes! Learn more here: http://startsat60.com/stories/living/we-all-have-a-special-pearl-of-wisdom-to-share-whats-yours #MyPearlOfWisdom

Posted by Starts at 60 on Tuesday, March 1, 2016
.
These words have very real power. They can cheer up a loved one who needs comfort on a bad day. They can make people smile. And so many will give us pause; make us reconsider the important things; help us live our lives that little bit better.
We genuinely believe these pearls of wisdom can make the world a better place. And now we'd love to ask you to share yours.
Having been privy to so many Pearls of Wisdom over the years, Feros Care is urging people to share theirs in a pay-it-forward style campaign. They want to make the world smile and feel inspired by sharing the many wise words that have been handed down over the generations.
It can be cute, funny or profound: absolutely anything goes! And there are no shortage of great, fun ways you can get involved…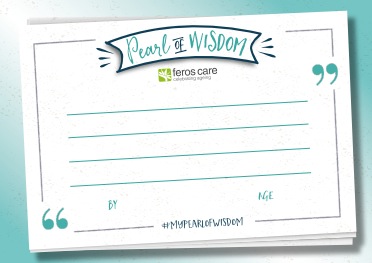 Get involved and share your Pearl of Wisdom with the world: 
• Get your FREE Pearls of Wisdom postcard set
These cards are a great way you to "pay it forward" by mailing it to family and friends! Click here to request yours.
• Tell the world your Pearl of Wisdom
Share yours on the Feros Care website for your chance to win some great prizes!
• Host a Pearl Of Wisdom discussion group
Here's a great way to encourage your friends, family and community members to consider what wisdom they'd like to pass on to future generations.
Click here to get involved.
We'd love to see what Pearls of Wisdom you and your loved ones have to share!

This post is sponsored by Feros Care. It was written as we feel it delivers valuable insights into a subject important to the Starts at 60 communtiy. For more information, please visit Feros Care's Pearls of Wisdom website.
Comments