Watch this stunning tribute to fallen teacher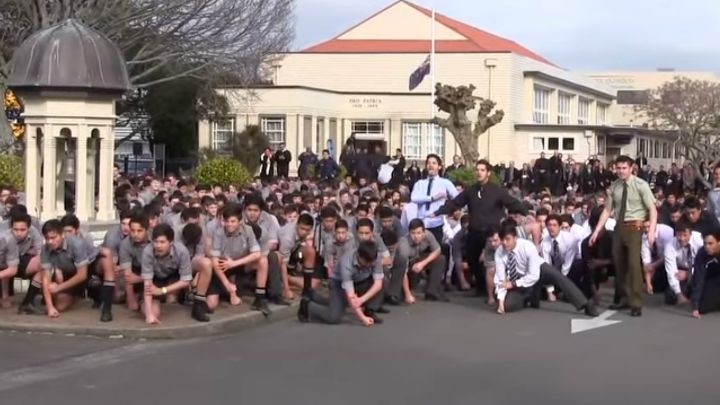 A much-loved teacher from a boys' school who passed away unexpectedly has been honoured in an awe-inspiring way.
Ad. Article continues below.
Dawson Tamatea died in his sleep and, as his hearse arrived for the funeral it was greeted by the whole school of 1700 boys, plus some recent old boys who launched into a powerful and spine-tingling rendition of the Haka that lasted for a whole two minutes.
The level of passion and emotion the boys put into the war dance demonstrate the immense popularity of the lost teacher. As they move aside to let the hearse through, the boys let their heads drop to their chests.
On Palmerston North Boys' High School's Facebook page is written: "This was a very emotional and powerful performance. We are extremely proud of our boys' performance and we know that Mr Tamatea would be too!"
Mr Tamatea taught Te Reo Maori  –the traditional Maori language, and was also the school's Dean of Student Achievement for 29 years.
What do you think of this tribute to a fallen teacher?