Watch: Paul McCartney surprises London fans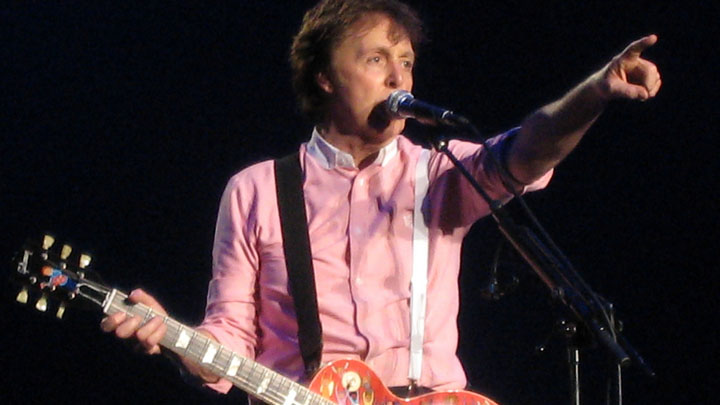 Paul McCartney has kicked off his 2015 Summer Tour in the UK with a cracking performance at the 02 Arena in London. A highlight of the show was the surprise appearance of Foo Fighters front man Dave Grohl, who launched onto stage and into a rollicking performance of The Beatles classic, I Saw Her Standing There.
Ad. Article continues below.
This is not the first time the pair has collaborated – they performed the same song back in 2009 at the Grammy Awards and worked together on a song for Grohl's documentary Sound City. The track, which was called Cut Me Some Slack won a Grammy Award.
Proving that McCartney's anthems are truly timeless, the Foo Fighters signer, who is 46, looks to be having the best time as he rocks around the stage with McCartney and his band. I was lucky enough to catch McCartney performing at the iconic Glastonbury Music Festival once, and he drew most of the 100,000 strong crowd in with his gentle humour, classic tunes and the ability to rock it hard.
Fans at the concert on Saturday night were in for another surprise when McCartney pulled out one of his more obscure songs, playing it live for the first time since its release 35 years ago. The song, Temporary Secretary, was dubbed "one of 12 weirdest Paul McCartney songs," by Rolling Stone magazine, and debuted on his McCartney II album.
Listen to it below and tell us what you think!
The 02 gig was McCartney's first show of a two-month tour that will take him to his hometown of Liverpool plus Amsterdam, Paris, Philadelphia and Chicago.
Share your thoughts on Temporary Secretary and Sir Paul's performance!