Watch out Coles and Woolies: There's a new German supermarket on its way...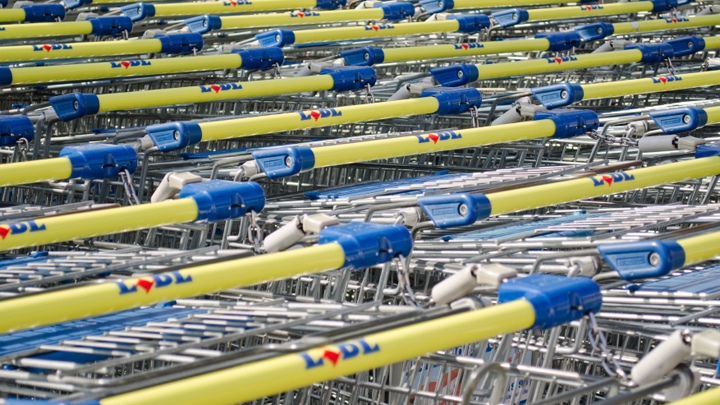 Get ready for the great supermarket war to intensify when a new player comes into the game. That's right, another German chain has its sights set on Australia and could shake prices up even more.
Lidl is familiar to those who have travelled to Europe but in the coming year, the German chain is going to enter the Australian market. It is being reported by The Australian that the global supermarket powerhouse has already applied for hundreds of trademarks to cover their range of homebrand products.
It's also been revealed that Lidl has been in contact with logistics providers to start to create a network of distribution centres.
And Lidl is no small company – it's the fourth largest retailer in the world and raked in $100 billion per year.
Lidl will sell a range of goods and services including paints, laundry and cleaning ­liquids, tools, cooking equipment, alcohol, stationery, furniture and camping equipment, household utensils, clothing, coffee, pastry and jams as well as meat, dairy, fruit and vegetable products, plus premium brands – which Aldi do not presently offer.
Ad. Article continues below.
The German supermarket offers a no-frills experience with private label goods, super low prices and minimal staffing.
Documents lodged with IP Australia show Lidl is also seeking copyright protection for its company logo featuring its blue, red and yellow colours that now dominate high streets and shopping centres of Europe, reports The Australian.
The slogan of Lidl is "where quality is cheaper" and you will expect such when it launches into our $90 billion grocery sector some time soon. Considering the success of wildcard Aldi, it seems like a normal progression to have a fair competitor for the German chain that we now have a fondness for.
So we want to know: would you shop at Lidl? Is it about time Aldi had a fair competitor? Or will you continue to shop at your old and faithful supermarket?