Walk for William: The campaign to bring William Tyrrell home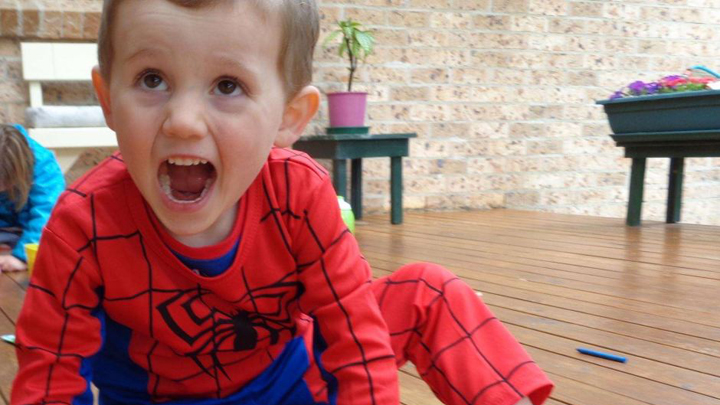 As you may already know William Tyrrell went missing from his grandma's backyard, at around 10.30 am, at Kendall on the NSW mid-north coast in Australia, on September 12th 2014, at age just 3. William's story has touched the hearts of many, in Australia and around the world, who all have one common goal and that is to see this little boy brought back home.
Since William's disappearance there have been many news releases, each reminding us that there is a little boy out there who is without his family and in the hands of someone, a someone that is alleged part of an Australian paedophile ring. The thought of William being at harm and without his family is heartbreaking. The thought of another child going missing for so many of us creates many emotions, one of those emotions was not being able to do something, not being able to help find William, William Tyrrell.
From these emotions came a vision, the National Walk4WilliamTyrrell Day. That vision was to involve every Australian. Every Australian taking to the streets in every state, territory, town, suburb, street across Australia.
Every Australian walking out of their homes on the anniversary of little William's disappearance: 12/09/2015 at 10.30am (time William was taken), to join a walk or do their own walk wearing Spiderman suits or dressed in red and blue. (Spiderman was William's favourite superhero and at the time of his disappearance he was wearing a Spiderman suit).
In the hope we could bring him home.
Ad. Article continues below.
In the hope that a memory is jogged, someone who knows something comes forward and contacts Crime Stoppers on 1800 333 000 – no matter how big or small that memory is.
In the hope that those person/s somewhere who know something, may be protecting someone who has not yet contacted Crime Stoppers 1800 333 000 come forward.
In the hope that all Australians are educated in the truth of what is happening in our country and around the world.
In the hope that William's story serves as a reminder to families on how important it is to educate our children on both stranger danger and situations that are certainly not acceptable.
In the hope it sends a clear message to these predators who live in our communities, who think it is acceptable to harm our children, we will not accept it not now, not ever!
Ad. Article continues below.
This vision did not include fundraising or selling merchandise or the exchange of any money at all – this vision truly was a vision of Australians coming together to help find William Tyrrell, a four-year-old boy who needs our help and all of Australia's help to bring him home.
The National Walk4Williamtyrrelll committee was formed which now holds around 12 members nationally who have all worked tiredly to make this occur. 14 days ago we went live and took the National Walk 4 William Tyrrell to social media to spread the word giving little William a voice and that voice has roarrrrred. There are now 10,000 members nationally in this time frame, an endorsement by NSW Crime Stoppers who have helped spread the word, thousands of groups on Facebook sharing The National Walk 4 William Tyrrell with their members. There are 44 Walks currently happening around the country and internationally in Japan, UK, Ireland, Canada with expected numbers in some of those locations to reach well over the 2000 mark.
That vision needed to be adapted to include every Australian, as not everyone in Australia is able to Walk4William due to other commitments so we want to put it out to all Australians, no matter where you are on the 12/09/2015, if you're unable to join a walk, help bring awareness to Williams disappearance and let's make it William's Day. Sporting venues across the country, food outlets, shopping centres, wherever you are, let's make William be heard – let's make him ROARRRRRRR.
We now have 44 organisers on board who have had phenomenal support from their local communities which includes State Emergency Services jumping on board, local clubs offering free sausage sizzles at completion, jumping castles, fire trucks at events (William wanted to be a fireman). Country towns like Gundagai, the whole community has jumped on board and put a shout out with a challenge to other country towns. It makes us all proud to be Australian and without doubt the true Australian spirit is shining through.
Ad. Article continues below.
There has never been a thought by any of us that the National Walk4Williamtyrrell would not involve all Australians. It was a given we just needed to put the vision out into out across Australia and they will come…..and they have and continue too. This has never occurred in the world, a whole country bounding together in the hope we can bring little William home, give him a voice and make him bloody roar.
If you can help bring awareness to William's disappearance, by giving William a voice and spreading the word, it will make a difference.
My name is Carol Walker and I'm one of many organisers for The National Walk for William. I hope to have as much support in our community as all over organisers have had in theirs.
Like the Walk4William page here.