Vogue releases totally wild and wacky videos of Celine Dion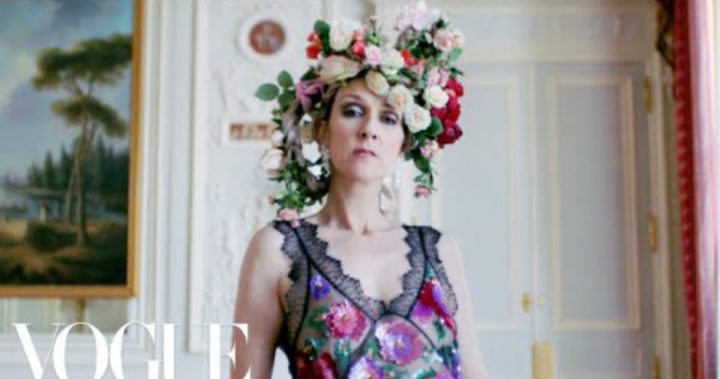 This year will go down in history as the year Celine Dion became an unlikely fashion icon. 
We know this, because even fashion-bible Vogue has named her a fashion icon, but you don't need to take their word, or ours for it; her outfits speak for themselves. 
Read more: Celine Dion flaunts granny-chic dress too exclusive for stores
Day after day, and week after week on her recent European tour, Dion has outdone herself with her bold, wild, and sometimes just downright crazy – not to mention insanely expensive – fashion choices, and the world is just loving it!
She is clearly having an amazing time experimenting with clothes, and she and her stylist Law Roach are clearly a match made in heaven! 
Ad. Article continues below.
Read more: Celine Dion blinds in white days after Vogue dubs her 'fashion icon'
We've said it before, but Dion has officially outdone herself in a new series of very dramatic videos just released on Vogue's Instagram account, which show her in a variety of outlandish costumes in Paris. 
Check out the six videos below, and prepare to be dazzled by some seriously impressive costumes. 
Ad. Article continues below.
Ad. Article continues below.
Ad. Article continues below.
Are you loving this bold, new version of Celine Dion?