Viral portaloo video has the internet world crossing their legs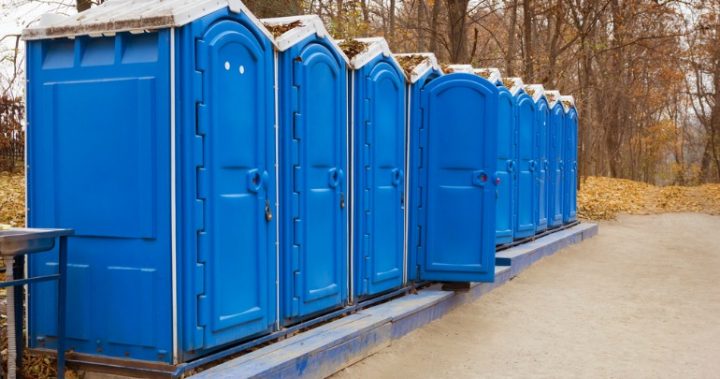 This gives new meaning to having the runs.
A video has gone viral on social media of portaloos. But these ones are more portable than most would like.
In fact they are so portable the weather has taken them for a ride. And that had the crowd on the run.
You could imagine what people were thinking when faced with dodging a dunny or two.
"Oh s……"
Ad. Article continues below.
The incident happened in Moscow's Red Square after humid conditions resulted in thunderstorms, and thunderboxes on the loose. 
Luckily no-one was injured in the incident and all contents of the port-a-loos were contained, otherwise it might not have been the Red Square any more.
We hope no-one was still inside… and if they were, I hope they put the seat down.
Jokes aside, pranks and accidents with portaloos are nothing new. It's not unusual for mates to lock each other inside to enjoy the aromas longer than is wanted. Several people have even been killed while smoking inside one, and one man was left paralysed after his relatives tipped one over while he was inside.
Have you ever been in an incident involving a portaloo?