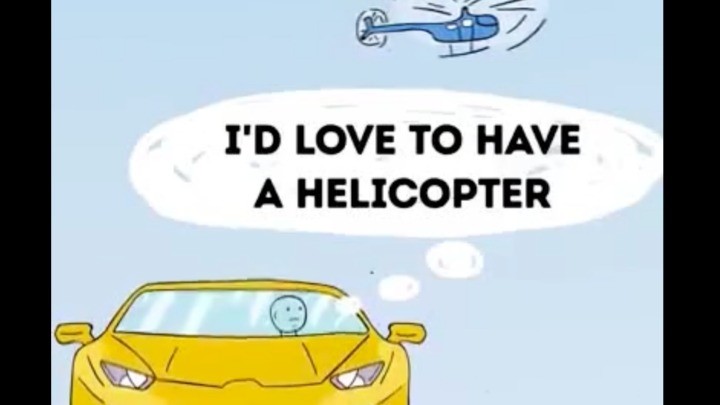 Being grateful for what is a lesson we learn when we are young, but the temptations of modern day sometimes make us wish for things more.
Most of us are guilty of looking at what someone else has got and wishing we had the same, as the saying goes 'the grass is always greener on the other side.'
Social media doesn't help, as we are often looking at the best parts of peoples lives posted online, while there may be a totally different story happening behind the scenes. We re-load our Facebook pages and see new cars, houses, beautiful flowers, designer handbags and, sometimes, we get caught up in jealousy.
However, it is always important to remember that there will always be someone out there who has less, or is worse off than you. This short animated film aims to show that and help society learn that we should be more grateful for what we have, instead of wishing for what others have.
The video starts off with a man driving a luxury sports car, he looks up to the sky and sees a helicpoter and thinks to himself, "I'd love to have a helicopter".
Next to him is a man in a four wheel drive who looks at the sports car and things, "That's my dream car". Next to him is a man in a sedan who looks at the four wheel drive and thinks, "I want that off-road car."
And so the film continues until the very end, which will leave you with a greater appreciation for what you have.
What are you grateful for?
Watch the video here:
Comments