Usain Bolt wins ninth Olympic gold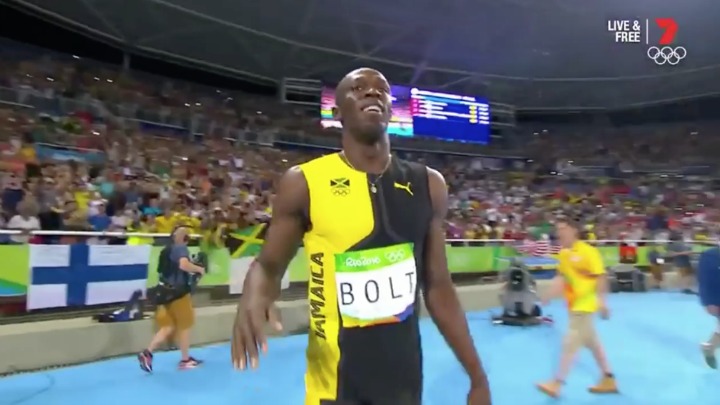 He is truly one of the greats. Jamaica's Usain Bolt has now won every single Olympic final he has raced in, bringing his personal gold medal tally to nine.
Bolt joined his fellow countrymen for the 4x100m race today in Rio and helped his team finish with a time of 37.27 seconds.
Japan came in second (37.60s) while Canada took home the bronze(37.64s).
The race was always going to be a big one for Bolt, with the young Jamaican hoping for a tidy finish to his Olympic career ahead of his 30th birthday tomorrow.
In true Bolt style he crossed the finish line with a huge smile on his face before running to his family and friends in the crowd and embracing his teammates.
Ad. Article continues below.
It's believed to be his last Olympics, with the world champion set to slow down his career from now on.
What a way to go out though! He has secured his spot as one of the greatest athletes of all time and will go down in history as one of the most entertaining men in sport.
He and his team mates had a great time celebrating on the track after the race too, entertaining the crowd with a dance.
Did you catch the race? Do you have a message for Bolt?