Underwear ad uncovers plight of men everywhere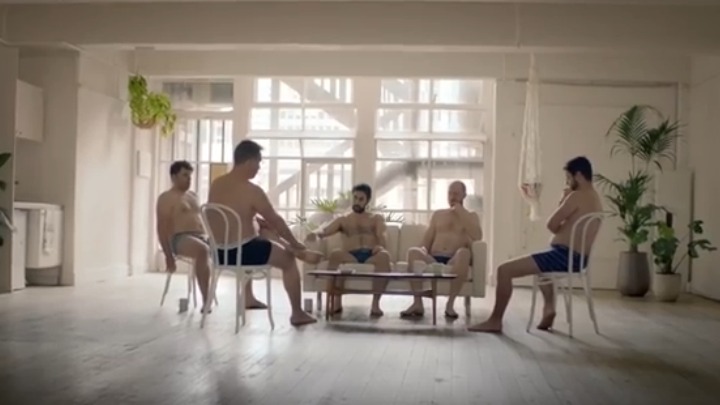 It might be a tongue-in-cheek campaign, but underwear brand Bonds is showing that just like women, men struggle with their body image too.
A new advertisement to be released in time for Father's Day on September 4 will show off the many shapes of Australian fathers and consists of a series of videos and in-store posters with Aussie dads in their undies talking about how they've let themselves go since becoming fathers.
The creative director from Clemenger BBDO who championed the idea, Ant Phillips, told Mumbrella, "As a father myself I can sympathise with the stresses that kids place on a man's body."
The ad depicts a group of friends in a circle discussing their 'post-baby' bodies, celebrity fathers such as David Beckham and the pressure they feel to look good while trying to keep themselves and the tiny human in their care alive.
Ad. Article continues below.
It's a campaign that asks consumers to acknowledge that it isn't just new mothers that have to make sacrifices when it comes to the arrival of bub, but the ad could be perceived to being insensitive to how some women respond to the pressures faced after having a baby.
It certainly wouldn't be the first time Bonds has made an ad that toys with masculine stereotypes. In a recent campaign the company really grabbed men by the balls when it featured a pair of talking testicles as a way of marketing men's undies.
What do you think of such an advertisement? Are the pressures faced by new mothers and fathers once bub arrives really comparable?