Unbelievable moment Aussie surfer fights off shark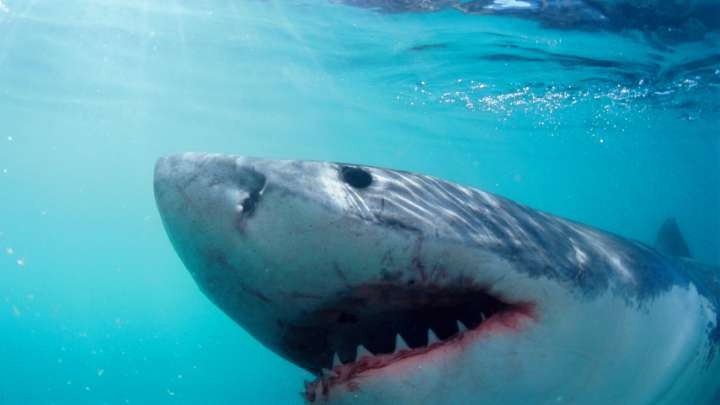 An Australian professional surfer is thanking his lucky stars today after he had an incredibly narrow miss with a massive shark in South Africa.
Mick Fanning was in deep water, competing in the final at the J-Bay Open surf competition in South Africa when he had the spooky feeling something was watching him.
"I was about to start paddling again and I had this instinct that someone was behind me," Fanning said.
"I saw the whole thing just thrashing around … I punched it a couple of times, but I felt like it was dragging me under water. Then all of a sudden my leg rope broke and I was swimming and screaming."
Boat crews and a fellow surfer raced towards Mr Fanning as he wrestled with the enormous shark, frightening the great white away.
Ad. Article continues below.
Fellow Aussie Julian Wilson was the surfer Fanning was out to beat, but they'll be firm mates for life seeing as Wilson showed no fear in paddling towards the beast, with the intention of using his surfboard as a weapon to save Mick Fanning.
Mr Wilson was clearly shaken afterwards saying he couldn't get to Fanning fast enough.
As for the triple-World Champion, Mick Fanning said he would happily never compete again. "I'm happy to not even compete ever again. Seriously, to walk away from that, I'm just so stoked," said the 34-year-old.
See the moment unfurl and feel he relief and shock kick in as the surfers realise they are alive and, miraculously, in one piece.
The next World Surf League (WSL) event at Jeffreys Bay has been cancelled following the incident, which was broadcast live.
Have you ever had a close encounter with a shark? How do you think these men are feeling right now?