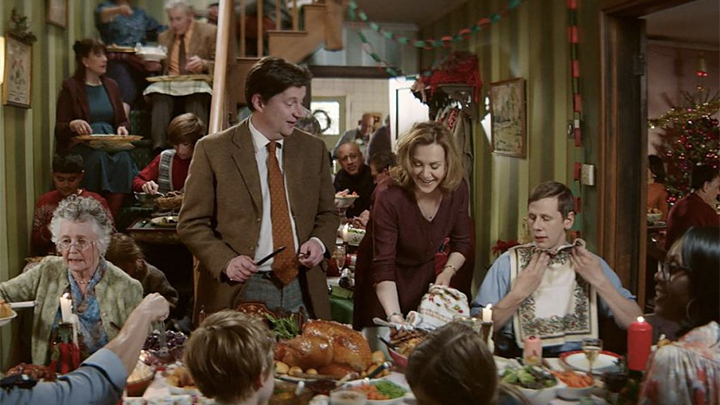 I think we can all identify with being away from our loved ones, or they being away from us. And it all seems a bit more poignant around Christmas.
I come from a family of six siblings, with a mother who battled two (shall I say very challenging) marriages. Christmas means we all congregate from wherever we all may be, to the glue that bonds us ever so tight aka Mum's house. Seems the same in many families really! But every family is special to the people in it!  
Watching Mum's face as one by one all her children converge with partners and children to the ponderosa is priceless. It's carnage; don't be fooled by an ideal of neatly displayed Christmas paraphernalia adorned around the house, and not a cross word spoken. It's like a tsunami hits, and with five sisters and one brother the vocal pitch definitely seems to reach optimum volume!
We call it controlled chaos, but we wouldn't want it any other way.
It's a Kiwi Christmas, and I go home from my new home in Australia this week, having been here only months. So I am preparing to be greeted with the best smell ever as I walk into the house – the smell of pine, an ocean of presents underneath and a deaf Dalmatian at the age of 11 who will still sniff out anything with food goods!
Because there are so many of us I made the call years ago to do a draw were we each buy for one person (and the grandkids). The draw itself has turned into an event, in November whoever is together at that time, will do a video documenting the draw and who got who, the list is written up and hangs pride of place at Mum's.
We all then spend a month of asking each other what they think we should buy the person we got in the draw.
Then on Christmas morning we all sit round and open our presents, but oh no we don't do it all at once, we wait and watch each person open theirs, torture you say? Many would, but we seem to get a kick out of it. Maybe that's the champagne and strawberries talking!
The day is filled with plenty of eating, soaking up the sun – or to be fair it has been known to rain once or twice! But whatever the weather we are so happy to have everyone in the same place at the same time.
We have all lost people that mean the world to us, and it makes you cherish the moments you have with the ones that are still with us, even if they have just declared war by appearing around the corner spraying you in the face with a water gun!
Merry Christmas to all, no matter who you are with, or where you may be – I hope you have that extra slice of pavlova and share many laughs with your friends and family.
Merry Christmas, and happy new year! 
Comments