Uber car sharing to replace waiting for a taxi that never comes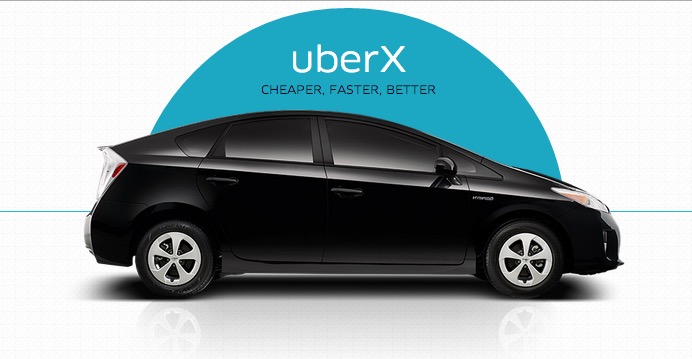 I got in an Uber Car for the first time last week when in Melbourne for a couple of days, and the experience was something that made me want to talk about it.  In talking about it, many of my friends looked at me and said "What's Uber?" and so today, I want to give you a deeper look into the application, the convenience and the controversy around this new way of booking cars and getting from A to B.  It is something every over 60 should know about in my opinion, if only for the convenience and cost effectiveness of the offering.
Uber is an online booking system for hire cars and cabs that can be used from your mobile phone, table or PC whenever you need one and it charges the ride straight back to your credit card or paypal account.  It is very convenient as when you log on to book a cab and to be assured of it turning up.   In a large city you can see the cars near you driving around, and see how far they are away from you as you book.  Rarely is a car more than 10-15 minutes away, meaning that you can quickly find a car that can come to your needs.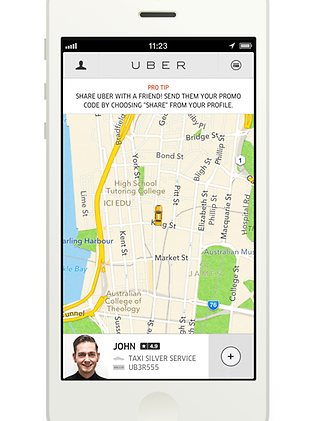 When you book a car using the Uber app on your smartphone, you are immediately sent the car registration, the driver's name and you can then watch it via live technology as it heads towards where you are.  It certainly saves the problem I had recently in Melbourne when I called a taxi four times and one never ever came, as I stood by the side of the road and eventually missed my planned appointment.
It is worth noting that Uber is upsetting a lot of people in the world.  According to a dear friend of mine whose families are in taxis, a Taxi license in Queensland costs about $650,000.  That is, the owner of a taxi pays $650,000m to the Taxi company to buy a car in their fleet and that fleet pays a proportion of that money to the government to meet their regulation requirements.  That's quite a bit of money.
In contrast, an Uber car is really just a driver of a car (any car) that is less than one year old with comprehensive insurance, a valid drivers license and a background check.  Anyone who meets these standards can drive for Uber.
Ad. Article continues below.
An Uber car is not a signed taxi-like vehicle.  In fact, there is two levels of vehicle you can choose from in most cities with Uber.  Uber Black and Uber X, and you need to take care when you book to ensure you get the one you planned.  My first Uber ride was in an Uber Black – largely because I didn't know the difference and in my haste to try it out, I clicked on the first car on the screen.  Uber Black is a limosine style vehicle or "hire car".  The car I got into was a top of the range black prius with a impeccable black leather interior.  The driver took pride in his car, his presentation and his service.  He was very friendly, and made sure I had a memorable first Uber experience.  In fact, I must commend him.  But it wasn't hugely cheap like I has been led to believe about Uber – that is because of my selection of car type.
Uber first launched with only cars that fit the standard of Uber Black, before launching the ride sharing offering by normal cars and normal drivers in 2012 called Uber X.
An Uber X can be any type of car, driven by any qualified driver with an acceptable vehicle. They are priced very competitively with taxis, largely due to the lack of regulation and so it makes travelling in a vehicle from A to B without driving yourself very cost effective.  Rather than calling Uber a taxi service, people call it ride-sharing, but frankly, there is not much difference to the old "Mini-cab" from London, a phenomenon that has been around for a long long time… except that it is properly linked up online, through a clever and instantly manageable interface, and drivers can be tracked.  From a pricing perspective, uber's charges are globally benchmarked.  In some cities, if the Uber car is travelling at a speed greater than 18 km/h, the price is calculated on a distance basis, otherwise, the price is calculated on a time basis.
Ad. Article continues below.

My brother drives a taxi for a living, so he took great offence to my post on my Facebook wall about how enjoyable an experience my first ride in an Uber car was.  Taxi's are placed right in the firing line of Uber's convenient offering.  And the Australian and US State Governments are doing their best to defend the industry off which they make revenue.  The Queensland Government has issued a cease and desist notice against the car sharing company when it commenced operation in Brisbane in August and the Nevada government in the US has put up such a stiff fight that Uber has pulled out of the state temporarily.  Despite this, drivers continue to sign up and consumers continue to book through the company all over Australia.  Taxi companies and governments cite "dangers" of unregulated drivers and present all sorts of dramatic stories about what might happen to those who use the application.  But the cynic in me says that is the sad sounds of an industry and revenue stream under threat from a fast-moving competitor.
In one AAP report, Gold Coast Cabs chief executive Gordana Blazevic said passengers used a service such as Uber's at their own risk.
"Gold Coast Cabs has been built over decades by hard-working small business people who live and work in our local community," Ms Blazevic said in a statement.
"We would advise people to think hard and long before they drive for illegal rideshare schemes as regulators have indicated that they will be enforcing the existing regulations and fining those who are operating outside the law."
Ad. Article continues below.
I am, by all other standards a late adopter of Uber, but then again, it hasn't long been in the cities I travel to regularly.
Uber kicked off in the USA more than three years ago, and has now been rolled out to 230 cities spread across 50 countries.   It is backed by companies like Google Ventures and Goldman Sachs and is now valued at $30bn as a business.  They own almost no physical infrastructure, yet turns over close to $10bn in revenue per year.  Uber lets drivers receive a good portion of the monies they collect, keeping between 5% and 20% of the fare as a management fee and charging $10 per week for access to the technology for each driver, quite effective in inducing those with a car and a license to drive for a few extra dollars.
Today, I'd like to discuss this new phenomenon of ride-sharing and whether you would feel comfortable considering Uber for your next taxi-trip or perhaps in a foreign country where you can immediately tap into this global resource?  Or perhaps you would consider driving for Uber as a way to earn some extra dollars?
Share yours thoughts today.